---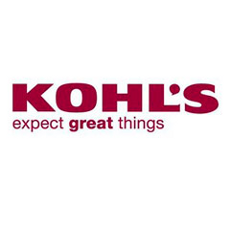 How do you spend your time when the cashier is ringing up your purchases? Gazing at the cover of People Magazine? Thinking about throwing your diet to the wind and buying that giant Hershey bar? Sy, of Hilliard, Ohio, reminds us that consumers should be paying attention during the checkout process to make sure they get the right price.
"It has been more than often when I shop at Kohl's that I always find discrepancy between the discount price posted above the merchandise versus what's actually being discounted at the register," Sy told ConsumerAffairs.com. "If a customer doesn't watch the cash register during check out and remember what discount they're expecting, they would never know."
Good advice. When items are marked down the information doesn't always get into the system. Being a savvy consumer is more than hunting for bargains. It also means making sure you get the advertised price.
Bad loans
Joanne, of Franklin Park, N.J. is angry about her payday loan. But from her description of the encounter, it's clear she is missing something.
"I took out a $300.00 loan from from Payday Nation with the contract reading that I would pay an extra $75.00 in interest, making the total amount of the loan $375.00," Joanne said. "I have added up all of the monies that have been taken out since Sept 30, 2011 and the grand total is adding up to $562.50 - way more than what I was told Pay Day Nation was supposed to take."
What Joanne is missing is this: payday loans are generally for a two-week period. The full amount is due at that time, along with the fee. If Joanne had been able to repay the loan in mid-October, as scheduled, her cost would have been limited to $75. But as she is still making payments, it's clear Joanne was not able to repay the loan in two weeks and therefore had to renew it, costing more in fees. That, in a nutshell, is the problem with payday loans and that's how you can end up owing hundreds or thousands of dollars more than you borrowed.
Should have waited until Christmas
Kathy, of Pleasant Prarie, Wisc., had her heart set on an expensive smartphone a few weeks ago and bought it on her Best Buy account. When the bill arrived she didn't have the money to pay it.
"My son gave me a gift card for Christmas but Best Buy would not apply it to the bill," Kathy said. "He gave me a lot of money on the card, but they said you can only purchase merchandise."
That's true, store gift cards generally may not be used to pay existing debts. However, Kathy may have an option. Various gift card exchange websites will allow you to swap a store gift card for cash, or another gift card. If Kathy had a Visa or Mastercard gift card, she would probably use it to pay her bill.
Of course, if Kathy had just waited a few more weeks, she could have taken the gift card to Best Buy and purchased the phone with it. Sometimes, patience pays.
---