---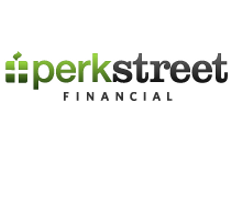 This is the time of year when most Americans are feeling pretty pinched. Oh sure, everyone's jolly, merry and bright but they're also keeping a wary eye on the checking account and credit card balance.
It may create a little joy around your tree if you take a look at PerkStreet, which actually does what many banks and credit unions claim -- pays you to bank there, assuming you follow the rules.
How is that possible? Well, this is a "bank" with no branches and just a single product -- a checking account that includes a debit card that pays you a rebate, or "perk," ranging from 1% to 5% of the purchases you make with the card.
Although hardly a household word, PerkStreet is generating a fair amount of buzz. We analyzed more than 7,000 comments on Facebook, Twitter and other blogs and social media and found PerkStreet perking along with a net sentiment in the 90% neighborhood towards year's end, which is about as good as it gets.

PerkStreet is the brainchild of founder and CEO Dan O'Malley, a former Capital One executive. As O'Malley tells it, it was while he was working on Capital One's cash-back credit card business that it occurred to him that the rewards were really an incentive to run up a big credit card balance.
"I realized the product I was selling was designed to get people into debt," O'Malley said. "A majority of families are not going to be able to pay off their credit card debts. I found it distasteful."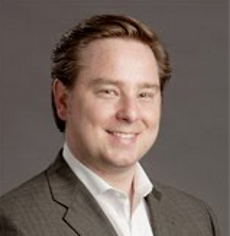 O'Malley
O'Malley vowed to set up a reward program using debit cards, something that would reward consumers who spent only as much money as they had in their account.
The result is PerkStreet Financial, launched during 2009 in the midst of the worst financial crisis in nearly a century. But O'Malley says the company has shown steady growth and, though it is not widely known, has more customers than 65 percent of the banks and credit unions in the country.
How it works
Basically, PerkStreet provides a free checking account and a debit card that pays a 2% cash rebate if you have a balance of $5,000 on the day you make a purchase with the card. Less than $5,000 and the card pays 1%.
From time to time, selected merchants offer daily deals that pay rebates of up to 5%.
The 5% rebates are part of O'Malley's drive to build customer engagement and to give a "high five" to consumers for being frugal and making the decision to spend within their means.
It's no longer unusual for banks to not have branches and most consumers probably know someone who already uses a virtual bank. There are various ways to make deposits, including direct payroll deposits, the mail and a forthcoming iPhone application that will let consumers scan the checks they want to deposit. To get cash, customers use affiliated ATMs.
What is unusual is a debit card that pays rewards. How does PerkStreet do it? O'Malley attributes it to the money he saves by not having branches.
"We've stripped the costs out of the system. If you take the amount the banking industry spends on branches and divide by the number of households in the country, it comes out to $800 per household per year," O'Malley claims.
"It's a waste of everyone's money. It's almost unethical to keep building these branches when they're not doing anything," he told ConsumerAffairs.com recently.
How well does it work?
We don't want to be unduly enthusiastic, not yet anyway, but unlike most banks, PerkStreet is not an object of widespread ridicule and hatred on the Web. We found few derogatory comments, and our sentiment analysis found most consumers quite content.

Putting our money where our mouth is, we went to the PerkStreet site and signed up for an account. It was a lot simpler than going to a branch bank -- something we had done twice in two days to try (unsuccessfully) to straighten out problems with our online Wells-Fargo account -- and took less than five minutes.
We simply typed in the account and routing numbers of our current account and authorized PerkStreet to take out $100 to get the new account up and running. It's too soon to say how well it works but you can be sure we'll put it through its paces the next few weeks.
If you decide to try it, be sure to read the FAQs and take note of the various charges that can apply if you overdraw the account, let it sit idle or ask for special services. Otherwise, it looks like it might be a good way to get the new year off on the right foot.
---
Sentiment analysis powered by NetBase
---