---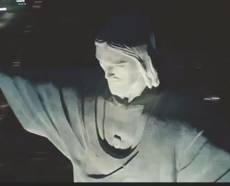 Movies are rated for violence and adult content. The blockbuster Twilight Movie: Breaking Dawn, has drawn a warning about potential seizures.
The warning comes from the Epilepsy Foundation, after receiving reports from some movie-goers after the film opened late last month.
"A scene in the latest Twilight movie, Breaking Dawn: Part One, has reportedly caused seizures in at least two audience members," the foundation warned in a posting on its website. "The scene contains flashing lights, which can sometimes trigger seizures in people with photosensitive epilepsy."
So far there have been at least nine reports of movie-goers having seizures during a very graphic and intense birth scene that includes a multi-colored strobe light effect. The Epilepsy Foundation says its something people should be aware of before they buy a ticket.
"If you have photosensitive seizures, please take this information into consideration when deciding whether to see this movie," the Foundation advises.
Nearly three percent of the nearly three million Americans with epilepsy have photosensitive epilepsy, according to the Foundation.
---