---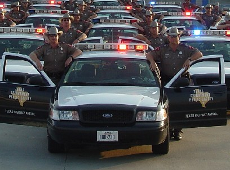 The attorney general of Texas has secured an asset freeze and temporary restraining order against the Texas Highway Patrol Association (THPA) and two of its affiliate organizations. Attorney General Greg Abbott charged all three defendants with illegally soliciting charitable donations and falsely claiming, in part, that donors' contributions to THPA and its affiliates would benefit the families of fallen state police officers.
Many consumers in other states may be familiar with the pitch. A telemarketer claiming to be with a law enforcement association of some sort asks for a donation, saying it will support police officers and their families. In Texas, Abbot said his investigation turned up evidence to the contrary.
According to state investigators, the defendants purported to provide death benefits to slain law enforcement officers' families. However, state investigators found that few survivors actually receive any financial assistance. Instead, investigators discovered that the defendants unlawfully utilized donors' charitable contributions for their personal use, including meals, in-house pet care, entertainment and unauthorized travel by board members, their friends and families.
Temporary receiver to be named
The Travis County, Texas Probate Court also appointed a temporary receiver and will set a temporary injunction hearing on a date to be determined. The State's enforcement action names THPA, the Texas Highway Patrol Museum, THPA Services, Inc. and several senior THPA officials as defendants.
Abbott also charged the defendants with falsely claiming that THPA is a tax exempt, charitable organization registered with the IRS. However, THPA is a nonprofit business league organized under Internal Revenue Code Section 501(c)(6) and is therefore not actually a charitable organization.

The defendants also face civil penalties under the Texas Deceptive Trade Practices Act for promoting all three entities by falsely claiming that the organizations are linked to the Texas Department of Public Safety and its Highway Patrol Division. The state agency is not affiliated with the defendants.
---