---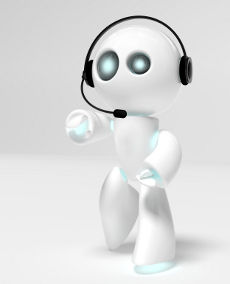 The National Association of Attorneys General (NAAG) has sent a letter signed by 54 state and territorial Attorneys General urging Congress to reject a bill that would allow robocalls to cell phones.
The Mobile Informational Call Act of 2011 would amend the Telephone Consumer Protection Act (TCPA) and allow debt collectors and other businesses to robocall consumers on their cell phones. Additionally, H.R. 3035 would preempt state laws regulating junk faxes, unsolicited text messages, Do Not Call registries, and automated calls.
"Our offices protect consumers by enforcing the TCPA and state laws concerning telephone solicitations, automated calls, junk faxes and text messages," the attorneys general wrote. "Over at least the last 22 years, Congress and the states have enacted strong laws to protect consumers from unwanted and intrusive robocalls.
"Currently, federal law bans robocalls to cell phones unless the consumer gives prior express consent. H.R. 3035 would change the law and undermine federal and state efforts to shield consumers from a flood of solicitation, marketing, debt collection and other unwanted calls and texts to their cell phones."
Harmful implications
The letter further describes the harmful implications the legislation will have on consumers.
One concern is that H.R. 3035 would shift the cost of unwanted calls – such as debt collection and marketing calls – to consumers, placing a greater burden on low-income consumers who cannot afford to pay. H.R. 3035 would also cause an increase in robocalls to cell phones from businesses and charities.
The Attorneys General propose instead that Congress "make two small but significant changes to the TCPA to better protect consumers:
protect consumers' privacy by clarifying that prior express consent to robocalls must be obtained in writing; and
eliminate any suggestion from the TCPA that state statutes regulating interstate telephone and fax harassment are preempted."
---