---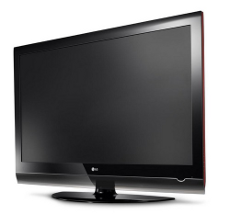 The prices of flat screen TVs, computer monitors and laptops were higher than they should have been because companies making the LCD screens were fixing prices - that's the conclusion of a legal settlement that resolves suits by eight states against seven manufacturers.
The settlement totals $553 million in fees, penalties and restitution.
The companies named in the settlement include: Chimei Innolux Corp., Chi Mei Optoelectronics USA, Inc., Chi Mei Optoelectronics Japan Co., Ltd, HannStar Display Corporation, Hitachi, Ltd., Hitachi Displays, Ltd., Hitachi Electronic Devices, USA, Inc., Samsung Electronics, Co., Ltd., Samsung Electronics America, Inc., Samsung Semiconductor, Inc., Sharp Corporation, and Sharp Electronics Corporation.
Arkansas, Florida, California, Michigan, Missouri, New York, West Virginia and Wisconsin are parties to the settlement.
Conspiracy
The complaint alleged the defendants conspired to prevent competition and to increase prices for TFT-LCD panels, the most common form of LCD panels used in popular electronic devices such as desktop monitors, laptop screens, and flat panel televisions.

"Price-fixing is detrimental to Florida's consumers, governmental agencies, and the economy," said Florida Attorney General Pam Bondi. "I am pleased that we will be able to return funds to those who were harmed by this illegal and deceptive behavior."

The complaint alleged that the defendants organized the conspiracy at the highest levels of their organizations in various secret meetings and telephone conversations. A number of the defendants and their employees have pleaded guilty to federal charges in the same federal court. The litigation will continue against other non-settling defendants, including well-known manufacturers of electronic goods, LG, Toshiba, and AU Optronics.
'Manipulating the playing field'
"This price-fixing scheme manipulated the playing field for businesses that abide by the rules, and left consumers to pay artificially higher costs for televisions, computers and other electronics," said New York Attorney General Eric Schneiderman. "Protecting the integrity of the marketplace is the only way to ensure the best outcome for New York's consumers. That is why my office will aggressively police anti-competitive practices and hold accountable those who violate the law.
As part of the settlements, the companies that engaged in price fixing will provide a fund for consumers and businesses in 25 states. The settling companies have also resolved claims brought by California Attorney General Kamala Harris for civil penalties under California's Unfair Competition Law, as well as restitution for government agencies that purchased the flat screen LCD panels.
Litigation continues
The California case was originally filed in San Francisco Superior Court, where litigation continues against AU Optronics Corporation, AU Optronics Corporation America, Inc., LG Display Co., Ltd., LG Display America, Inc., Toshiba Corporation, Toshiba Mobile Display Co., Ltd., and Toshiba America Electronics Components, Inc.

In 2008, two companies - LG Display Co., Ltd. and LG Display America, Inc. - pleaded guilty to federal charges for price fixing TFT-LCD panels and paid $400 million in federal fines. Defendants AU Optronics Corporation and AU Optronics Corporation America, along with several employees, have been indicted on federal charges of price fixing. The criminal trial is scheduled for January 2012 in the United States District Court for the Northern District of California.
---