---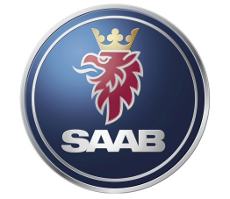 For at least nine months, Saab's owners have been hoping to restart the troubled brand, left at the side of the road by General Motors along with Saturn, Pontiac and Hummer back in 2009.
But the struggle to get Saab rolling again came to an end this weekend, as its Dutch owners admitted defeat and filed for bankruptcy and liquidation. A Swedish court approved the action Monday.
GM can take credit not only for dumping Saab in the first place but also for vetoing a rescue attempt that included Chinese investor Zhejiang Youngman Lotus Automobile.
GM still owns a small part of Saab and holds licenses to key technology. When it nixed the latest resuscitation plan this weekend, Saab's Dutch owners conceded the deal was dead and so, therefore, is Saab, ending a 60-year run as one of the world's most idiosyncratic cars.
Jet fighters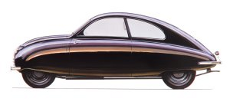 Saab, whose roots are in aviation, was nothing if not innovative. Its front-wheel-drive cars proved a sporty car could also perform well on ice and snow. Saab's engineers pioneered everything from small-block engines to the now-ubuiqitous teardrop shape and even came up with headrests that actually protected occupants' necks in crashes.
The first Saab prototype was unveiled in 1947 and quickly became a favorite of weekend racing enthusiasts, as it demonstrated that a daily driver didn't have to be dull. The cars became legendary for their speed, handling and safety, although reliability was not always on a par with other European marques.
Many enthusiasts wrote off the reliability problems or blamed them on poorly-trained dealer personnel.
"I bought an eight-year-old 9-3 four years ago. I haven't had one single problem with it. The only money I've spent is the annual cost of the MOT certificates and two new front tires," said happy Saab owner Steve earlier this year. "I think my Saab was a bargain, a powerful luxury car at a low price, and extremely reliable!"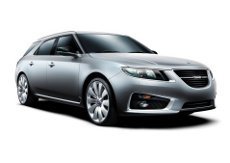 In the Swedish town of Trollhattan, emotions ran high, Reuters reported, as townspeople prepared for the loss of 3,500 high-paying jobs. The plant has been idled since April and most workers knew the end was near but held out hope of a last-minute rescue.
A niche player, Saab's latest owners had hopes that the fast-developing Chinese market would at last allow Saab to crank its plant up to its full capacity of 100,000 cars annually.
Swedish rival Volvo, now owned by China's Geely Automobile Holdings Ltd., made almost 400,000 cars last year and plans to sell at least 50,000 of them in China this year.
---