---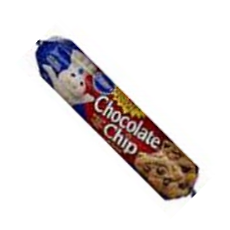 Your local supermarket has plenty of ready-to-bake cookie products that come in sausage-shaped packages of cookie dough. These make baking easier, but just make sure you bake them. Eating the dough raw is a good way to get sick.
The investigation of a 2009 multistate outbreak of Shiga toxin-producing E. coli (STEC), an important cause of bacterial gastrointestinal illness, led researchers to a new culprit: ready-to-bake commercial prepackaged cookie dough.
Published in Clinical Infectious Diseases, a new report describing the outbreak offers recommendations for prevention, including a stronger message for consumers: Don't eat prepackaged cookie dough before it's baked.
Two conclusions
The researchers came to two key conclusions: food manufacturers should consider reformulating cookie dough products to make them safer if consumers eat them raw. In addition, the researchers said consumers need to be better educated about the hazards of eating an unbaked product.
During the 2009 E. coli outbreak, 77 patients with illnesses were identified in 30 states, and 35 people were hospitalized.
Previous E. coli-related food-borne illnesses have been associated with ground beef, leafy green vegetables, sprouts, melons, salami, and unpasteurized apple cider. The 2009 investigation, which involved extensive traceback, laboratory, and environmental analysis, led to a recall of 3.6 million packages of the cookie dough. However, no single source, vehicle, or production process associated with the dough could be identified for certain to have contributed to the contamination.
Eating uncooked cookie dough appears to be a popular practice, especially among adolescent girls, the study authors note, with several patients reporting that they bought the product with no intention of actually baking cookies. Since educating consumers about the health risks may not completely halt the habit of snacking on cookie dough, making the snacks safer may be the best outcome possible.
---