---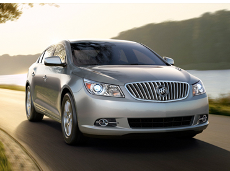 There are those who see the world as black and white, ignoring all those shades of gray. You might say the same about cars -- they're no longer neatly divided into gas, electric or hybrid. A growing number of models are a little of each.
While everyone knows about General Motors' big-stakes bet on the Chevy Volt, most of us are clueless about the "mild hybrids" that GM is introducing across its product line.
Unlike the Toyota Prius or the Volt, the mild hybrids don't proclaim themselves as the latest and greatest and they don't add a huge chunk to the price. So what are they?
Get rolling
A mild hybrid is simply a gas-powered car that uses an electric motor to help get things moving. After all, it's providing the torque that's required to start a car rolling from a dead stop that generally takes the most energy. By providing a mild boost from a small electric motor, GM says it can inexpensively squeeze an extra 5 or 6 miles per gallon out of most cars.
This is especially good news for motorists who mostly make about-town trips that involve lots of stopping and starting.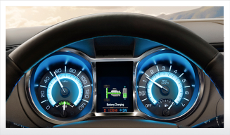 "Eco gauge" displays efficiency
GM calls the technology eAssist. It has just started selling it on the 2012 Buick LaCrosse and Regal and plans to introduce it as an option on the redesigned Chevrolet Malibu this spring.
In the case of the LaCrosse, GM says the eAssist model with the four-cylinder engine gets 25 mpg in the city and 36 on the highway, compared with 19/30 for the previous four-cylinder model. GM says the 2012 LaCrosse gets better highway fuel economy than the much more expensive Lexus HS and Infinity M Hybrid.
The cost is, well, mild compared with the benefits. The eAssist option on the Buick Regal is $2,000. If you drive 15,000 miles a year and pay $4 a gallon for gas, you'll get that $2,000 back in less than four years, GM estimates.
AutoBlog.com
says GM also has plans to add the eAssist system to its Chevrolet Equinox and GMC Terrain SUVs for the 2014 model year.
Although other manufacturers have been their own mild hybrid technology, none is deploying it as quickly as GM. Honda makes it available on a single model, the CR-Z coupe. BMW and Mercedes-Benz offer it on a few models, admittedly more to avoid gas-guzzler penalties than to appeal to the pennywise.
How it works
The GM light hybrids use several relatively modest technologies to conserve fuel, including:
An automatic start/stop technology that shifts from gas to electric power and back seamlessly -- conserving fuel. When you step off the brake, the engine restarts instantly -- lag free.
A process called regenerative braking, which transforms your vehicle's forward momentum into energy when you slow or come to a stop.
A lithium-ion battery pack stored in the trunk, which uses the energy created via regenerative braking to power the radio, climate control, and other accessories whenever the engine operates in auto-stop mode.
---