---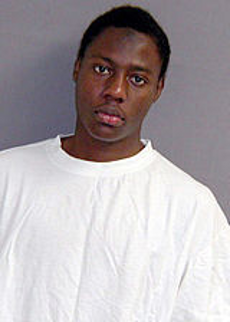 It was just two years ago that the "underwear bomber" attempted to blow up a Northwest Airlines jet as it approached the Detroit airport on Christmas Day 2009.
Now a passenger who helped subdue the bomber has filed a $10 million lawsuit against Delta Airlines, which now owns Northwest, and Air France-KLM, claiming the airlines were negligent in allowing Umar Farouk Abdulmutallab to board the flight.
In his federal suit in New York, Theophilus Maranga says that when Abdulmutallab attempted to detonate his bomb and set himself on fire in the process, Maranga "risked his life running over to Mr. Abdulmutallab and then jumping on top of him to extinguish the fire and subdue the threat."
Maranga, of Wappanger Falls, N.Y., says he suffered numerous injuries which required medical treatment, including injuries to the ribs, permanent numbness in his hands, pain in the neck that precludes him from turning to the left without rotating his waist, and removal of a tooth. Maranga says he also suffers from psychological injuries stemming from the incident.
Courthouse News Service reported that Maranga blames defendants Delta Airlines and Air France-KLM, whom he claims were negligent in screening passengers and allowing Abdulmutallab to board the fight with an explosive.
Maranga sued under U.S. law and under the Warsaw Convention and the Convention for the Unification of Certain Rules for International Carriage by Air, also known as the Montreal Convention.
Abdulmutallab is awaiting sentencing after pleading guilty to eight criminal charges, including the attempted murders of 289 people with a weapon of mass destruction.
---