---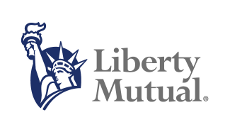 When you're in an accident, the insurance company has a lot of leeway in the repair process, even approving the body shop doing the repair work. But in West Virginia, insurance companies must meet one hard and fast rule – they aren't allowed to mandate used or refurbished parts for the repair.
West Virginia Attorney General Darrell McGraw has sued Liberty Mutual Insurance Company and a West Virginia repair shop - Greg Chandler's Frame & Body, LLC - for repairing vehicles with junkyard parts in violation of state law.

The suit lists what it says were repeated violations of the West Virginia Consumer Credit and Protection Act by Liberty Mutual and Greg's Body Shop. McGraw's office alleges that Liberty Mutual required body shops to repair vehicles with reconditioned, re-manufactured, and used parts in violation of West Virginia law. In addition, he said Liberty Mutual failed to provide the proper notices and written statements to consumers.

In West Virginia, it is unlawful for an insurance company to require the use of salvaged, used, or reconditioned OEM crash parts when negotiating repairs of motor vehicles within three years of manufacture, without acquiring the motor vehicle owner's consent.


Complaints about junkyard parts

The attorney general began investigating Liberty Mutual and Greg's Body Shop after receiving evidence that new vehicles were being repaired with junkyard parts. The investigation by McGraw's Consumer Protection Division confirmed that Liberty Mutual employed a policy that violated state law.
McGraw's lawsuit asks the court to enjoin the defendants from engaging in this unlawful activity in the future, seeks restitution for consumers whose cars were illegally repaired with junkyard crash parts, and asks for civil penalties.

"My office will always work to insure that West Virginians receive safe, high quality, competent, and lawful repairs to their vehicles," McGraw said. "Implementing policies that thwart state law in an effort to increase profits is unacceptable."

Consumers who think they have been a victim of this policy should contact Attorney General Darrell McGraw's consumer protection hotline at 1-800-368-8808.
For consumers in states other than West Virginia, it might be prudent to call your state insurance commissioner's office when your car is being repaired by an insurance company. Ask what the law states about the use of used, or after-market parts and make sure the insurance company is complying with the law.
---