---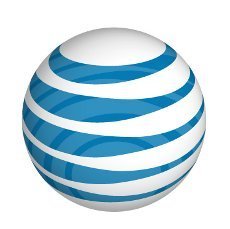 For a second straight year, AT&T finished last in Consumer Reports' cell phone customer satisfaction survey. The non-scientific poll questioned 66,000 Consumer Reports subscribers.
The survey found that consumers rated the smaller national and regional mobile providers higher than their larger competitors -- AT&T, Verizon Wireless, Sprint and T-Mobile. Heading the list in customer satisfaction is Consumer Cellular, a small national carrier. Ironically, this first-place finisher uses last-place AT&T's national network.
U.S. Cellular, which only operates in half the U.S., finished second in the poll.
TracFone was rated one of the better carriers among prepaid cell-phone service providers, with Straight Talk, T-Mobile and Virgin Mobile. All of the top four prepaid carriers received above average scores for value. Readers who prepaid for their cell-phone service were more satisfied overall than respondents with standard service.
"Our survey indicates that prepaid customers and those with smaller standard service providers are happier overall with their cell-phone service," said Paul Reynolds, electronics editor for Consumer Reports. "However, these carriers aren't for everyone. Some are only regional, and prepaid carriers tend to offer few or no smart phones. A major carrier is still a leading option for many consumers."
Nobody's perfect
Indeed, ConsumerAffairs.com has logged a number of complaints from nearly every cell phone company's customers over the years. Ira, of Boone, Iowa, said Consumer Cellular charged him for a monthly texting plan, even though he didn't order it and doesn't even know how to text.
"I will ask the credit card company to enter into the dispute process," Ira told ConsumerAffairs.com. "In my view, I should not have to pay for any service I never ordered!"
TracFone, meanwhile, is also the source of regular consumer complaints.
"I bought a TracFone last month and the reception is so bad that nobody can hear me on the other end," NiVonne, of Winchester, Va., said. "I have spent most of my minutes repeating myself when I use the phone. I phoned customer service, which is a total joke."
Of the four major U.S. national cell-phone standard service providers, Verizon and Sprint were the better-rated carriers in the Consumer Reports poll. Verizon had an edge over Sprint in texting and in knowledgeable support staff, but Sprint rated better in value. T-Mobile was below Verizon and Sprint but continued to rate significantly better than the higher-priced carrier AT&T, which recently withdrew its application to the FCC to merge with its better rival.
---