---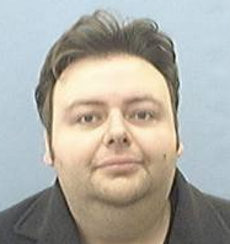 Gofman
Five defendants pleaded guilty in Ohio today to mortgage fraud crimes covering more than 500 real estate transactions totaling $50 million, involving $44 million in fraudulent loans, and earning $31 million in profits.
The scheme resulted in 358 of 453 homes going into foreclosure in the Cleveland-area, prosecutors said.
"Today's court action proves that criminals who defraud people in this state will not get away with their devious schemes," Ohio Attorney General Mike DeWine said. "The 18-month investigation ... unearthed the evidence, linked the lies, and connected the dots of deception."
The charges were filed in August of 2009, after an 18-month probe conducted by the Cuyahoga County Mortgage Task Force, which operates under the authorization of the Attorney General's OOCIC.
"These criminals are mortgage fraud predators and deserve every year in prison that they receive. While these hoodlums were illegally making money they were devastating our neighborhoods with foreclosures," said Cuyahoga County Prosecutor Bill Mason.
Today, Uri Gofman, 39, of Beachwood, pleaded guilty to eleven fraud counts. Prosecutors said Gofman orchestrated one of the nation's largest mortgage fraud cases by enlisting family, friends and others to invest in his real estate company, Real Asset Fund, with the promise of profit.
Gofman's enterprise began with seed money from an investor who transferred funds from an Eastern European bank account in Latvia.
Straw buyers
Gofman's typical scheme involved setting up straw buyers to purchase homes; falsely claiming home improvements were performed or inflated the value of improvements on houses in order to refinance them; and then selling houses to unqualified buyers with assistance of real estate agents, mortgage brokers, and title companies, according to court testimony.
Gofman and others defrauded lenders through loan application fraud, down payment fraud, and loan distribution fraud, prosecutors said.
Gofman agreed to pay $1 million in restitution, forfeit $600,000 in seized cash, forfeit 43 houses valued at $4.1 million in real estate to the Cuyahoga County Land Bank, and cooperate in future prosecutions. Gofman will be sentenced to 8.25 years on February 1, 2012, at 10:00 a.m. in Cuyahoga County Judge Daniel Gaul's courtroom.
Anthony Capuozzo, 41, of Concord, pleaded guilty to ten fraud counts. He owned, operated, and controlled Family Title. Capouzzo executed a fake down payment scheme by providing lenders with false settlement statements misleading lenders into believing that the buyer was making the down payment when in reality, the buyer was not.
Capouzzo was sentenced today to one year in prison consecutive to the 26-month federal sentence he has already received, which Capouzzo beings serving January 10, 2012.
The Real Asset Fund and Karka, Inc. were Gofman's business entities which owned or controlled the real estate. Clear Choice Realty, also owned by Gofman, sold the real estate.
---