---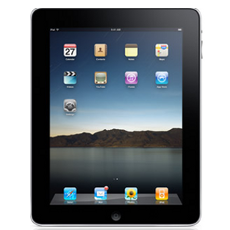 Forget smartphones, tablets are taking over. Google is the latest to enter the tablet derby, saying it will have a media tablet "of the highest quality" to compete with the Apple iPad within the next six months. And the Kindle Fire is burning up ad budgets.
In an interview with an Italian newspaper, Google Chairman Eric Schmidt said the company was working on a technologically advanced tablet.
in an interview with an Italian newspaper, Schmidt credited Apple's Steve Jobs with understanding better than anyone the revolutionary potential of the tablet and went on to create the iPad, which Schmidt called "an amazing product."
However, Schmidt said it's the nature of capitalism to compete and Google will be trying to go Apple one better when its tablet debuts.
Schmidt said the Android-based Google tablet will compete with the next-generation iPad and such premium Android slates as the Asus Eee Pad, not with the more humble Kindle Fire and Barnes & Noble Nook.
The Fire's on fire
OK Eric, but the Kindle Fire from Amazon is not only selling in huge numbers, it's also blazing away on the advertising front.
According to data from mobile ad network Millennial Media, the Fire has seen its ad impressions grow at an average daily rate of 19% since its launch. In fact, the Kindle Fire's impression growth on the platform has slightly outpaced that of the iPad when that device launched in early 2010.
"We're not just seeing millions of impressions, we're seeing a monthly run rate of hundreds of millions of impressions," said Millennial's report of the Fire.


---