---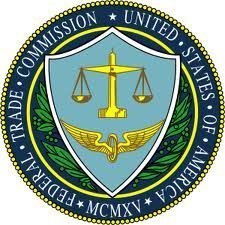 By now many distressed homeowners know they should avoid "foreclosure rescuers," most of which are scams. So the scammers call it something else, like a "forensic loan audit."
That might sound impressive, but the Federal Trade Commission (FTC) says it's not.
"In exchange for an upfront fee of several hundred dollars, so-called forensic loan auditors, mortgage loan auditors, or foreclosure prevention auditors backed by forensic attorneys offer to review your mortgage loan documents to determine whether your lender complied with state and federal mortgage lending laws," the agency warns. "The "auditors" say you can use the audit report to avoid foreclosure, accelerate the loan modification process, reduce your loan principal, or even cancel your loan."
You can't. According to the FTC and its law enforcement partners:
there is no evidence that forensic loan audits will help you get a loan modification or any other foreclosure relief, even if they're conducted by a licensed, legitimate and trained auditor, mortgage professional or lawyer.
some federal laws allow you to sue your lender based on errors in your loan documents. But even if you sue and win, your lender is not required to modify your loan simply to make your payments more affordable.
If you cancel your loan, you will have to return the borrowed money, which may result in you losing your home.
This new breed of foreclosure rescuer looks for homeowners in distress, especially those already facing foreclosure, to make their pitch. The FTC says these homeowners need to be able to recognize these scams when they see them and understand that there are legitimate options available if you are facing foreclosure.
Spotting a Scam
If you're looking for foreclosure prevention help, avoid any business that:
guarantees to stop the foreclosure process – no matter what your circumstances are
instructs you not to contact your lender, lawyer or credit or housing counselor
collects a fee before providing any services accepts payment only by cashier's check or wire transfer
encourages you to lease your home so you can buy it back over time
recommends that you make your mortgage payments directly to it, rather than your lender
urges you to transfer your property deed or title to it
offers to buy your house for cash at a fixed price that is inappropriate for the housing market
pressures you to sign papers you haven't had a chance to read thoroughly or that you don't understand.
Finding Legitimate Help
Housing experts say that when you're behind on your mortgage payments, maintaining communication with your lender is the most important thing you can do. Contact your lender or servicer immediately if you're having trouble paying your mortgage or you have received a foreclosure notice. You may be able to negotiate a new repayment schedule.
Call 1-888-995-HOPE for free personalized advice from housing counseling agencies certified by the U.S. Department of Housing and Urban Development (HUD).
---