---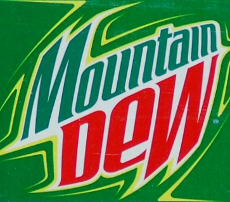 Truth may be the best defense but it's not always the most appetizing.
In defending itself against charges that there was a dead mouse in a can of Mountain Dew, Pepsi-Cola says there couldn't possibly have been a mouse in the can of soda, as plaintiff Ronald Ball claims.
Why?
Because it would have dissolved, according to expert testimony submitted on Pepsi's behalf.
The case is being heard in Madison Madison County, Ill., Circuit Court, where Judge Dennis Ruth recently ordered the case continued.
Ball claims that after opening and beginning to drink the soda he purchased from a vending machine at work, he tasted something foul. He claims he spat out the soda to reveal a dead mouse, according to court testimony cited by The Madison Record.
Ball claims he sent the mouse to Pepsi, which destroyed the mouse body. He is seeking damages in excess of $50,000 and other relief.
---