---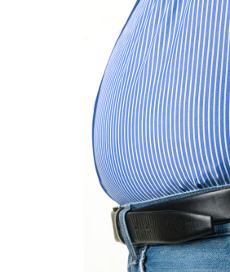 This time of year can be murder on the waistline. Holiday parties and family dinners provide lots of temptation. Controlling your desires at these events is crucial to maintaining a healthy weight during the holidays.
But nutritionists point out the danger is not just at these events, but can linger afterward if they result in a refrigerator full of leftovers. Very often, the restraint you show at the dinner table seems to melt once the leftover food has been stored in microwavable dishes.
"Unfortunately, most people don't shed extra holiday weight and just keep adding pounds year after year," said Mary Ellen Herndon, wellness dietitian at the University of Texas. "And, unhealthy weight gain can put you at greater risk for diseases like cancer."
Make a game plan
Herndon says you should make a game plan for leftovers.
"Right after a holiday meal, divide all leftovers into one-half cup servings," Herndon said. "Refrigerate enough for a day or two and freeze the rest."
Don't just reheat leftovers - turn them into new, healthy dishes. For example, white turkey meat can be used in chili instead of ground beef. Instead of a turkey sandwich, create turkey wraps, using whole wheat tortillas.
Sweet potatoes can be used to make a protein-packed sandwich spread or veggie dip by pureeing one-half cup sweet potatoes with one-half cup chickpeas. Eat only one or two tablespoons at a time.
Small is beautiful
Keep servings small. Whether eating a holiday meal, snacking on appetizers at a party or indulging in leftovers, keeping off the extra pounds starts with portion control.
Herndon says women should try to keep each meal to around 500 calories; men should strive for 700. Find the calorie counts and serving sizes for favorite holiday foods by using an online calorie calcuator.
Finally, one way to avoid overindulging is to get leftovers out of sight. Here's how:
Give guests "doggie bags." Have containers ready to speed up the process.
Give leftovers to relatives or friends who don't cook or join the festivities.
Donate canned or boxed foods, as well as unopened store-bought baked goods to a food bank or homeless shelter.
---