---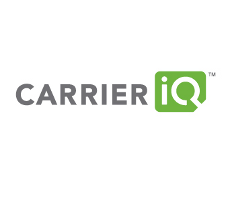 Mobile device software company Carrier IQ denies that its technology spies on cell phone users and says it is not collecting any data that would violate anyone's privacy.
A firestorm appeared to build last week around a report by an independent researcher that Carrier IQ's software has the ability to record actions that you take on your phone — numbers that you dial, letters that you press when texting or searching the Web, menu buttons that you push — and send it all back to the company's headquarters.
Carrier IQ issued a statement saying it wants to clarify what it calls misinformation on the functionality of its software.
"While a few individuals have identified that there is a great deal of information available to the Carrier IQ software inside the handset, our software does not record, store or transmit the contents of SMS messages, email, photographs, audio or video," the company said. "For example, we understand whether an SMS was sent accurately, but do not record or transmit the content of the SMS. We know which applications are draining your battery, but do not capture the screen."
Carrier IQ also released a statement from Rebecca Bace of Infidel, Inc., who it describes as a security expert.
Cites expert opinion
"Having examined the Carrier IQ implementation, it is my opinion that allegations of keystroke collection or other surveillance of mobile device user's content are erroneous," Bace said.
An independent security researcher, Dan Rosenberg, also came to the company's defense, writing in his blog: "Since the beginning of the media frenzy over CarrierIQ, I have repeatedly stated that based on my knowledge of the software, claims that keystrokes, SMS bodies, email bodies, and other data of this nature are being collected are erroneous."
Sen. Al Franken (D-Minn.) is calling for an investigation into the matter, calling last week's reports deeply troubling.
"Consumers need to know that their safety and privacy are being protected by the companies they trust with their sensitive information," Franken said. "The revelation that the locations and other sensitive data of millions of Americans are being secretly recorded and possibly transmitted is deeply troubling."
But Carrier IQ says its software should not be a source of any concern, asserting that privacy is protected and that Carrier IQ operates exclusively within that framework and under the laws of the applicable jurisdiction.
"Carrier IQ is aware of various commentators alleging Carrier IQ has violated wiretap laws and we vigorously disagree with these assertions," the company said.
---