---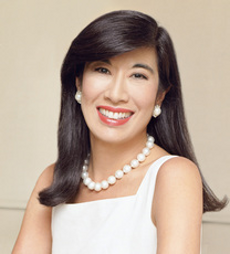 As CEO Andrea Jung prepares to leave Avon, critics say the venerable cosmetics marketer has fallen behind the curve and let new competitors steal valuable parts of its franchise.
Jung, 53, who has been CEO since 1999, lent an aura of charm and personal magnetism to the company but whether she made best use of its 125-year record of direct cosmetics sales is another question.
Avon has no immediate crisis in the image department, according to ConsumerAffairs.com's sentiment analysis of about 770,000 consumer comments on Twitter, Facebook and other social media and blogs. It enjoys a steady 80% positive net sentiment.

Avon has a staggering 6.5 million sales representatives on its books worldwide and Jung's successor will need to find new ways to keep them working and motivated as Internet and daily deals marketing steadily nibbles away at Avon's traditional face-to-face sales model.
Avon's big competitor, Amway, seems to be getting a lot more productivity out of its sales reps than Avon. Amway had sales of $9.2 billion in 2010 while Avon sold $10.7 billion, using twice as many sales reps as Amway to do it.
Some attrition
In the U.S. and Canada, the company has seen some attrition of sales reps, many of them drifting off to sell food or jewelry or finding other work-at-home schemes more appealing. After all, you get kind of tired of pushing doorbell buttons all day.
Some analysts think Avon should begin selling its products in stores, at least in the U.S., although other direct-sales companies -- again, like Amway -- continue to do well with the independent sales rep model both in the U.S. and abroad. The theory is that customers like the products but aren't being effectively reached by the independent salespeople.
The ConsumerAffairs.com analysis seems to support this, finding very little negative emotion about Avon's products.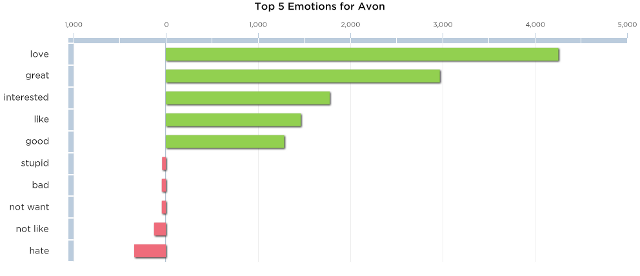 Carping consultants
Indeed, many of the Avon complaints submitted to ConsumerAffairs.com come not from customers but from sales representatives -- or "consultants," as they like to call themselves.
"I sold Avon for about a year," said Mary of Houston. "Half of the time they did not have what I needed for my customers, unless you were a member of the elite Presidents Club.
"My mother and my grandmother both sold Avon when I was a child. Avon is not what it used to be. I like their products, but they are not as good a quality as they were," Mary said.
"I was a sales representative for this company for one year and there's been fraud in my account with overcharges and missing returns that I have sent back to the company, and therefore, hasn't been added to my account or fully credited," said Santa of Bronx, NY. "Also, there's been overcharging on the prices of every item that I have been buying or selling, and for every campaign, there has been many overcharges."
Other reps complain they were treated unfairly for one reason or another.
"They pick on me because of what I look like and what I wear," said Kerrin of Castlemaine, Australia. "They said that if I want to do the business for long in Melbourne, I need to be clean and tidy, that I need to remember that if I want to get somewhere in this business."
No internal candidate
There apparently is no internal candidate likely to succeed Jung, so the company will have to look outside. It's an opportunity for a new CEO to take a large and well-established, but seemingly stagnant, company and turn it around. That's certainly what financial analysts will be looking for.
"We want to believe the board will encourage any new CEO to consider Avon's entire business model with a blank sheet of paper" Reuters quoted Barclays analyst Lauren Lieberman as saying.
Thanks
Keep an eye on your inbox, the lastest consumer news is on it's way!
Unsubscribe easily whenever you want
---