---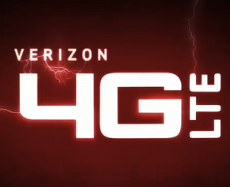 There's a bit of a buzz in telecom circles, as everyone tries to figure out what's up with Verizon's 4G LTE coverage, jinxed by outages lately. The third nationwide outage started yesterday and was fixed overnight, according to Verizon.
Unlike Blackberry's disastrous outages of a few months ago, however, the 4G outage probably went unnoticed by many Verizon users, since smartphones automatically fall back to the 3G network when 4G service is not available. Blackberry users, by contrast, were left high and dry.
That doesn't mean, however, that it isn't a black eye for Verizon. Since 4G is still fairly new and rather expensive, current customers tend to be tech-savvy early adopters who are quick to notice, pounce on and complain about service failures.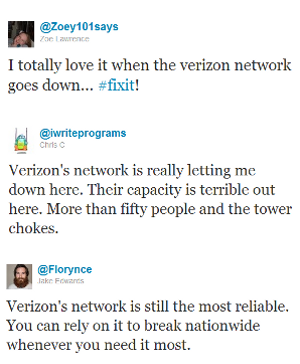 Verizon hasn't made any official statements about the problem, although it tweeted earlier today: "4GLTE issue resolved overnight. 3G operated normally; calling, texting were unaffected."
Jack of Edcouch, Texas, said he has been having connectivity problems with his Verizon 4G MiFi device and wonders if it's related to the outages.
"We have the Verizon 4G MiFi device which usually works great. I run a script to a file and get 100% loss or trips times from four seconds on down. This is very irritating to say the least," Jack said.
Companies increasingly put their heads in the sand when problems occur, sending out a few tweets and perhaps a coy posting on their Facebook page, neglecting to issue the formal statements that were taken for granted just a few short years ago.
Whether that's effective is anyone's guess. We ran a sentiment analysis of some 4.4 million consumer comments on Twitter, Facebook and elsewhere looking for weak spots in Verizon's armor.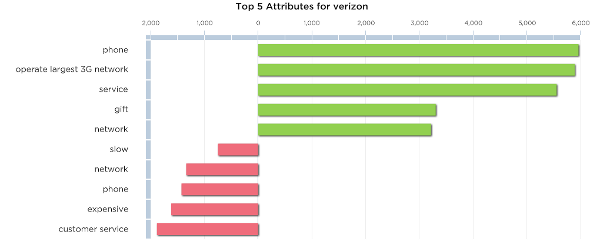 While many customers still view Verizon's network as a plus, there is a substantial group that views it as a negative. Continued outages with no explanation may not be a good long-term solution to whatever Verizon's network problem is.
---
Sentiment analysis powered by NetBase
---