---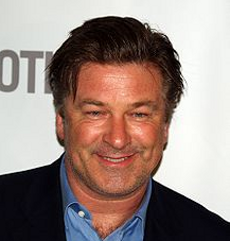 Actor Alec Baldwin made headlines this week when he was booted off an American Airlines flight for refusing to stop playing a word game on his smartphone as the plane sat at the gate at Los Angeles International Airport.
In a post on the Huffington Post, Baldwin apologized to fellow passengers for delaying the already late flight, but pointedly did not apologize to the airline or the flight attendant with whom he had words.
Sounds familiar
Baldwin's description of his run-in with the American flight attendant is not so different from some of the complaints ConsumerAffairs.com receives about airlines. The complaints increasingly concern members of the flight crew.
"A Delta flight attendant published serious threats against my daughter on Facebook, on which he identified himself as a Delta attendant," Jim, of Scituate, Mass., told ConsumerAffairs.com recently. "I informed Delta about the threats, and asked if I should submit the details about the threat. He admitted he has a temper, and we believe he is plotting something against her, or her children. All I got from Delta was a form letter wanting to know the flight number and date."
Tom, of Rockville, Md., recently described a run-in with a United flight attendant named Richard.
"He approached me regarding a bag that had slid out from under a seat, and rudely asked, 'what is that?' I told him it was a bag. He later admitted to knowing it was a bag and stated that it was United Airline's policy to ask passengers rude, sarcastic questions instead of asking passengers to place bags under seats. This flight attendant, is a bit scary. He should not be allowed on any flight. I will not travel with UA again."
Screaming match at 30 thousand feet
Then there was the account provided by Adenike of Brooklyn, NY, or her encounter with a Jet Blue flight attendant, which she admits escalated into a screaming match.
"As I stepped off the plane, I was met by police officers," Adenike said. "They forced me to remove the pictures of the flight attendant being aggressive with me. She was watching and I feel that she was smug because she was able to use her power to cover up her actions."
Baldwin took three paragraphs to detail his encounter with the unnamed American flight attendant. He claims he was singled out by the crew member who, he said, used the "most unpleasant of tones."
And presumably, he was seated in first class.
"The lesson I've learned is to keep my phone off when the 1950's gym teacher is on duty," Baldwin wrote.
American not backing down
The airline responded that "the passenger in question" was using offensive language, called people "inappropriate names," and was responsible for delaying the flight.
Baldwin used the rest of his post to complain about the sad state of commercial aviation, but perhaps the 30 Rock star, as well as other consumers, should consider it's no picnic for flight crews either.
Maybe if they could all meet in the airport lounge once their planes were on the ground they could all agree on that. Or punch each other out.
---