---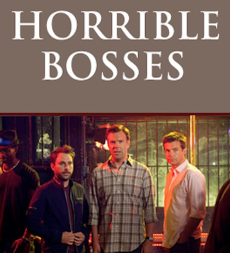 If you're having trouble in your marriage, it may not be just your spouse that's giving you problems. Your boss might be involved, say researchers at Baylor University – especially if he's a jerk.
The study also found that more children at home meant greater family satisfaction for the employee, and the longer the partner's relationship, the less impact the abusive boss had on the family.
"These findings have important implications for organizations and their managers," said Baylor psychology professor Dawn Carlson, the study author. "The evidence highlights the need for organizations to send an unequivocal message to those in supervisory positions that these hostile and harmful behaviors will not be tolerated."
A supervisor's abuse may include tantrums, rudeness, public criticism and inconsiderate action. Complaints to ConsumerAffairs.com detail a wide range of bad behavior on the part of supervisors.
Examples
"They give us a rate/per hour ratio for the stock room and give us impossible goals for the day and then yell at us for not getting the job right," one employee of Ross' Dress for Less in Fairfield, Calif., told ConsumerAffairs.com. "We are to the point that we are not even allowed to talk while we are in the back. They believe that if we are talking the we are not unpacking boxes."
An employee of a Holiday Inn Express in Little Rock, Ark., reports that two supervisors are abusing the people who work there.
"I have seen this for two years but the employees are afraid to say something because anyone who says anything to them gets fired," he said. "There have been multiple people that have quit because of this and people are suffering now as I speak."
Taking the stress home with them
When employees are subjected to an abusive boss at work, the researchers say, they often bring that stress home with them, where it spreads to a spouse.
"It may be that as supervisor abuse heightens tension in the relationship, the employee is less motivated or able to engage in positive interactions with the partner and other family members," said Merideth Ferguson, PH.D., study co-author and assistant professor of management and entrepreneurship at Baylor.
She says organizations should encourage subordinates to seek support through their organization's employee assistance program or other resources (e.g., counseling, stress management) so that the employee can identify tactics or mechanisms for buffering the effect of abuse on the family.
---