---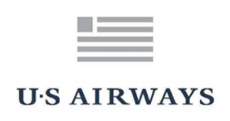 Most airlines give you the chance to book another flight if you buy tickets but are unable to travel. But sometimes, rescheduling the flight can be difficult.
"US Airways gave me a year to use my unused ticket," Maxim, of Gainsville, Fla., told ConsumerAffairs.com. "Now, almost a year later, I am trying to use it but am unable to. I am given only 345 days instead of 365, so I can't travel for Christmas vacation. US Airways says that I was given a year to complete the flight but the year starts when I purchased the ticket originally. I checked with other major airlines and no one else has same policy. Other airlines give passengers one year to either buy a ticket from the date they bought the original one or a year to fly since the day of the initial flight. US Airways is the only major company that gives one year to fly since the date booked."
It's getting harder to fly, period. To remain profitable and cut down on empty seats, airlines have reduced the number of available seats on any given day.
Something doesn't add up
These days consumers seem to have a harder time making timely payments. But Linda, of Forestville, Md., says she pays Credit One on time but still gets calls from bill collectors.
"My bill for Credit One is due on the 27th of every month, I pay my bill on the 15th of every month," Linda said. "On the 20th or 21st of every month I begin receiving harassing phone calls from credit one reps located in India. I have asked to speak to a person located in the United States and in return I am put through to the automatic system."
This doesn't seem right since a payment made on the 15th has plenty of time to be received before the 27th. Besides, why would a bill collector be calling before the bill is due? It sounds like Linda may have overlooked a payment and is actually a month behind. Calling the bank after her payment clears, she should be able to find out if she is paid up or still a month behind.
Playing the insurance game
Steve, of Falkville, Ala., said he has been a longtime Nationwide Insurance customer for both home and auto, Recently, he says, Nationwide cancelled his policies after he made two claims totalling $5,000.
"They have made more money off of me over the years when I had no claims,Steve told ConsumerAffairs.com. "Now they are going to make my rates go up because of this and you have to have coverage. Why have insurance when you can not use it?"
That's a good question, but then again you have to think long and hard about what you expect an insurance policy to do for you. Should it pay for anything that happens, or just cover you against catastrophic loss? The insurance company now sees Steve as high risk. Had he paid for one of the losses out of pocket, he might have come out ahead. It seems perverse, but it's just the way the system works.
Fighting back
We have received a number of complaints over the years from distressed homeowners who thought they were in the midst of a loan modification, only to discover that their property have been foreclosed upon and sold out from under them. Keith, of Black Hawk, Colo., is among the first we've heard from who has gone to court to stop it. Keith has sent us a copy of the suit he has filed against Nationstar Mortgage alleging wrongful foreclosure.
"Specifically, Nationstar repeatedly and falsely told Plaintiff that his loan modification was either in-process or had been approved, failed to inform plaintiff that his loan-modification application had been denied, and that this failure prevents plaintiff from exercising legal rights, including but not limited to, Chapter 13 bankruptcy, that would have allowed him to retain title to his home, which he largely built with his own hands," the complaint reads.
Keith is asking the court to vacate the foreclosure sale and restore his property to him. It's a longshot, but we're keeping an eye on this one.
---