---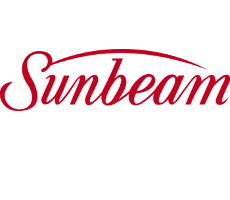 We were reminded that it's a good practice to hold onto receipts when you purchase any kind of electronic device or appliance. Even if it works right out of the box, there are no guarantees it will keep working, and while some stores have very lenient return policies, others do not.
"I purchased a Sunbeam microwave about four or five months ago," Linda, or Aurora, Ill., told ConsumerAffairs.com. "I didn't keep my receipt as I've never owned a microwave that just died like this one did. It was more than 90 days so the store I bought it from couldn't get me a copy of the receipt. And I was told they couldn't help me without it. I bought it from a SuperTarget so I can't narrow down a transaction as I do all my grocery shopping there."
The problem with keeping receipts, of course, is what to do with them. One trick we've often heard about is putting a basket or jar on your desk or bill paying area and routinely placing receipts in it. When you need to make a return, you can find the receipt with a little searching.
Trouble
Taking out a mortgage is a serious undertaking and should be done with care. Steven, of Colo., thought he was doing all the right things but he wasn't.
"I received a voice mail from First Mortgage West regarding very competitive mortgage loans rates," Steven said. "I contacted them and spoke with Michael. He was very professional, offered the terms for high income, high credit rating applicants. Before processing the re-finance loan I checked them out on-line and with the BBB. Their product was new, but was reviewed with favor from all of those who had completed the loans and filed a review."
But Steven was in for a nasty surprise.
"As of September 27, I was advised that funding for the loan would occur around October 5 and that I would be contacted with the time and date of closing," Steven said. "I have not heard from them since after repeated attempts to contact them. They have approximately $12,000 of 'seasoning' funds outstanding."
By that, Steven means that he paid an advance fee of $12,000 to the company. You never do that. A mortgage company might assess a small application fee but all other fees are collected at settlement. We're not sure where Steven got his information about First Mortgage West, but when we checked the Los Angeles BBB web site, we found the company had received a rating of "F." Additionally, the BBB has issued an alert on the business, saying "the Bureau confirmed that the 1150 South Olive Street, Suite 2000 Los Angeles, CA 90015 address provided for this company is not a physical location. This is a virtual office."
Newer not necessarily better
Shopping for a new washer and dryer? Maybe you should look at yard sales or a secondhand store.
"Our LG washer/dryer is less than five years old," Ralph, or Mesa, Ariz., told ConsumerAffairs.com. "We bought these top of the line machines since we are getting older and wanted to trouble free for the foreseeable future. This year we had to replace both circuit boards on the dryer. Then after that the drum would not turn and motor just buzzed. So we had to have replaced the motor too. A little reading on the Internet and it seems that many people have had the same problem with the centrifugal switch on the motor, and circuit boards needing replacement is common as well. Now the washing machine has started to make a loud squeaking sound when it runs. My old washer/dryer combo was purchased in 1986 and was still working perfectly in 2007 when we bought the LG units. We paid a premium for top of the line, but we sure didn't get top of the line reliability."
We're not sure why newer appliances don't seem to be as reliable as their predecessors, but it might have something to do with the sophisticated electronics they all seem to have. Maybe the best rule of thumb for appliances is "the simpler the better."
---