---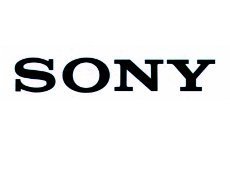 Most likely a lot of consumers bought a big screen TV at a Black Friday sale last weekend. We hope they have better luck than Kevin, of Poway, California.
"I purchased a 52" Sony Bravia model KDL-52XBR9 exactly two years ago and screen is now defective with lines across it," Kevin told ConsumerAffairs.com. "Unit is out of warranty and no recourse with either Best Buy or Sony.
Kevin said he's shocked at the number of similar complaints about Sony TVs. Sadly, these problems are not confined to one brand. Before spending hundreds on one of these sets better read this and this.
Thanksgiving kitchen disasters
Lots of chefs were in the kitchen last week whipping up Thanksgiving feasts. Unfortunately a few reported a common mishap.
"I was baking cornbread for our Thanksgiving meal in my 8 x 8 inch Pyrex dish - one that I had received in a set for Christmas of '10," said Mike, of Green Bay, Wisc. "I removed the finished bread from the oven -set it down on a glass top JennAire range and it exploded into thousands of pieces within seconds. I had used this pan literally every week for the entire past year without an issue. Had I not placed it to the left of me I would have been sprayed with glass shrapnel. I knew exactly what had happened as I had read about the problem a few weeks prior in an online article. I cannot believe that this company is not held responsible for products that are SO dangerous to the public."
Unfortunately, Mike was not the only Thanksgiving chef we heard from about this experience. If Mike believes the product is dangerous, he should file a report of the incident with the Consumer Product Safety Commission. As a courtesy, he should also report it to World Kitchens, Inc., the maker of Pyrex baking dishes.
Black Friday disappointment
When stores advertise Black Friday specials, they usually have a limited quantity available at that price. They sell out quickly. Toy, of Ooltewah, Tenn., was lucky enough to get a low-priced Emerson HD TV after standing in line for three hours at Walmart, but not lucky enough to get one that worked.
"My husband took the TV out of the box and we plugged it in only half the screen shows," Toy said. "We called Emerson they said it was a defect and take it back to Walmart to get our money back."
But Toy didn't want her money back. She wanted a TV.
"We called Walmart and they said they don't have any other TVs for that price and they will give us our money back," Toy said. "I was upset because that is not really fixing the issue."
Toy said she ended up purchasing a different brand of TV, and of course, for more than the Black Friday sale price.
---