---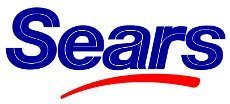 Purchasing bedding sounds like a simple task. You pick out the mattress you want and either take it with you or have it delivered. But Rose, of Petaluma, Calif., finds it a bit more frustrating.
"I ordered a firm mattress from Sears," Rose told ConsumerAffairs.com. "They delivered a plush mattress. I called and after two hours of being transferred, put on hold, and disconnected they said they would exchange it for a firm one. About a week later, they again tried to deliver the same incorrect mattress. I refused the delivery and called back.
It was then Rose said she learned the mattress she wanted was out of stock. She was offered a more expensive one at at 20 percent discount and free delivery.
"I grudgingly accepted their offer," Rose said. "A few days later, when reviewing my credit card statements, I saw that they are charging me the full price of the more expensive mattress. When I called to complain, they told me that they could not offer me free delivery, so that would cost an extra $90. I cancelled the order, and will find a mattress somewhere else."
It's not just mattress purchases that draw these kinds of complaints. Often consumers purchasing other types of furniture, at a variety of stores, run into similar problems.
Here today, gone tomorrow
Leslie, of Lake Charles, La., says she was enrolled in an LA Weight Loss Center program that entitled her to meals in the form of energy bars. She says her husband usually picked up her food for her.
"Then one day he went to pick some up and the office had closed and reopened to a Medifast clinic, with all the same workers, Leslie said. "No notice, no nothing. He was given a number to call regarding the boxes of bars still owed to me. In total I am owed 67 boxes of bars at $23 per box valued at $1541.00. I've called the number and spoken with a receptionist numerous times. Always being promised a call back but never receiving one. My local office, now Medifast, states that they are completely out of the equation and that I am at the mercy of whomever took over the files. Any help anyone can give me would be greatly appreciated."
LA Weight Loss Centers are individually franchised businesses, so it sounds like Leslie's LA Weight Loss Center sold out to a company that changed it to Medifast Clinic. If that's the case, it's a real question who owes Leslie some food or a refund. To sort it all out we suggest she contact her state attorney general's office. In the past, some states have taken action against health clubs that suddenly closed their doors after members had already paid in advance. This sounds like a similar situation.
Not who you think it is
Robert, of Roseville, Minn., was upset when he received a mailing telling him "The manufacturer's warranty for your KitchenAid Dishwasher has expired. Act now to get an incredible price on a KitchenAid Extended Service Plan!"
"They stated that this was sent in error but refused to send anything in writing verifying the this mailing was incorrect. If the unit fails will they make a mistake again and say I have no warranty," Robert asked?
It's very likely Robert was not dealing with KitchenAid, but a third party outfit that markets extended service plans. Whatever reason they declined to sell him an extended contract on his dishwasher, he's probably better off.
---