---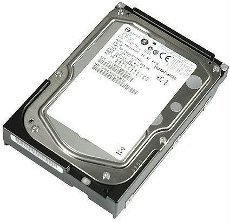 If you keep files – especially treasured photographs – on your computer hard drive, you're running a risk of losing them. Computer hard drives fail all the time, meaning you can lose important data.
"I purchased a Gateway laptop on sale," Paula, of East Lansing, Mich., told ConsumerAffairs.com. "About ten days after the warranty expired it died. I paid approximately $300 to have it repaired and also purchased a new replacement power cord. Almost a year to the day after it was resurrected from its previous death it was going fine then a zap and a billow of rancid smoke it died again! I lost my wedding pics all my files and almost my religion!"
Purchasing an inexpensive flash drive that plugs into your computer's USB port is a good way to protect your valuable data. Just be disciplined about always using it, and not storing data on the computer's internal hard drive. And of course, valuable data like wedding photos should also be copied to a CD or DVD for safe keeping.
You can also sign up for a service like Dropbox, which automatically keeps a copy of everything on your computer. Besides protecting it from loss, this makes your data available wherever you happen to be, as long as you remember your user ID and password.
Punished for using their own money
Perhaps one of the reasons consumers have been so angry at big banks recently – in addition to the fees – is the way they sometimes do business. Anita, of Hillsboro, Ore., said she and her husband recently began withdrawing small amounts from their US Bank savings account and investing it into a retirement account.
"We got a letter in the mail stating that they will be closing our accounts with them with no explanation," Anita said. "When visiting the branch to confront the situation, they told us it was a 'red flag' to them and they had every right to close us out! I The strange thing about this is the bank manager told us that if we would have drawn out $20,000 then we would have been fine. How does that work?"
It sounds like the bank, and perhaps other large institutions, are following a formula – devised by a consultant, no doubt – that tells them what action to take in reaction to a set of consumer actions. Maybe it's this inflexible, one-size-fits-all approach, that consumers are objecting to as much as the fees, leading to this past weekend's Bank Transfer Day.
Expensive toys
With the holiday season fast approaching, parents will soon be shopping for this season's hot toys. Darcel, of Streamwood, Ill., says he's shocked at the price for the Disney Little Einstein Pat Pat Rocket by Fisher Price.
"What are Disney and Fisher Price doing to the prices they are asking for a toy, are you kidding me," Darcel asked Consumer Affairs.com. "I've seen it priced between $350.00 and $369.00. It's a rocket that makes sounds with four little plastic characters. Parents, stop buying these toys at such a rip off price and they will go down but if you keep buying them at those ridicules prices they will never stop!"
We've seen the toy advertised at Amazon.com for between $199 and $249. That's not as much as Darcel says, but it's still a lot for a toy.
Lost in the shuffle
Jeannine, of Lake Park, Minnesota, says she moved recently and set up service as a new customer with DIRECTV, paying a $40 installation fee by debit card to have a dish installed.
On the day of installation, the installer cancelled. I rescheduled, and he didn't show up," Jeannine said. "I called customer service and cancelled everything. I was told that a check for the $40 installation fee would be sent to me immediately. After waiting two weeks for the check I called customer service again and was transferred numerous times to different people and departments. I was finally told that my account was 'lost' or 'not showing up' and I wouldn't be getting my money back.
DIRECTV may consider Jeannine a non-customer, but why did they take $40 from her bank account? Jeannine needs to call her bank immediately and dispute the charge. It would be easier if she had used a credit card, but maybe her bank can get some results.
---