---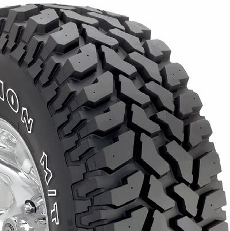 Tires are increasingly expensive, so it is important to get as many miles out of them as possible. Joseph, of Lincoln, Neb., is disappointed with his Firestones.
"I got 13,332 miles on a 50,000-mile tire, the Destination A/T, 285/70/17, and not only is there unusually heavy tire wear for such low mileage, but driving on the highway yesterday I experienced a catastrophic failure of the right rear tire," Joseph told ConsumerAffairs.com.
While there could indeed be a problem with the tires, other factors can influence tire wear, including alignment and issues with the wheel. Joseph should take his car and tires to a repair shop – not the place where he bought the tires – and get an independent assessment.
Not in Kansas anymore
Recently adopted airline rules regulate how long U.S. domestic airlines can keep passenger on the tarmac before facing fines. But that's only for their lights within U.S. borders.
"After five hours on the tarmac, our flight out of Quito, Ecuador was cancelled," said Lisa, of Chapel Hill, N.C., and a passenger aboard an American Airlines flight. "We were then faced with a 2 1/2 hour wait in line to rebook our flight and get a lunch and dinner voucher as well as a hotel voucher. During this time, we were give approximately three ounces of water and a granola bar. It just gets more interesting in that we got in a taxi which was in front of the airport in order to take us to the hotel. As I was standing in line to check in the hotel, the taxi driver took off with all of my belongings."
To their credit, American did provide Lisa a $200 travel voucher for her trouble.
Strapped
Adrienne, of Philadelphia, Pa., has learned the hard way about payday loans. She said she took out a loan from Fast Cash, then lost her job and told the company she couldn't pay.
I then received several phone calls to my ex-employer, home and cell number with nothing but threats and ignorance," Adrienne told ConsumerAffairs.com. "It got to the point they were calling my ex-employee and telling co workers my personal business in reference to the loans, leaving messages and threats with my children and then leaving me harrassing, disrespectful and unneccessary messages."
Two issues. First, just because Adrienne lost her income doesn't remove her debt obligation. Regardless of what you think about payday lenders, an agreement entered into with full knowledge of the terms and conditions is a legitimate debt. However, if Adrienne is correct about the nature of the collections calls, the company could be in violation of the Fair Debt Collection Practices Act, which forbids harassing phone calls to employers and co-workers. She should contact someone in Pennsylvania Attorney General Linda Kelly.
Just the facts, please
When buying a used car, you want as much information about the vehicle as possible. But it's wise to remember that there's no guarantee the information will be accurate.
"I purchased a car October 15 based on the information Carfax provided me, claiming this car had no reported accidents," said David, of Richardson, Tex. "Took the car to a dealership to possibly trade up toward another vehicle and now the Carfax shows 'frame damage' and one accident from 2009! I'm beyond upset."
Understandably so. Whenever possible, you should take the car to an independent mechanic you trust before purchasing it. That's better than any report. A car salesman once told us that sometimes new cars are damaged when they are unloaded from trucks at the dealership. That damage, of course, never makes it into an accident report.
Also, Carfax reports are based on public records. These days, with states and localities strapped for cash, those records aren't always up to date. Buyer beware!
---