---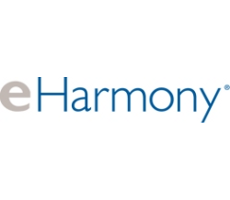 Alysia, of Cedar Park, Tex., says she is separated from her husband and was interested in seeing other people. She says she logged onto eHarmony.com and started the application process.
"In the beginning of signing up they ask you if you are single, married, separated, etc., Alysia told ConsumerAffairs.com. "After picking separated I continued to fill out their hour-long questionaire about myself. After all the grueling reflecting I come to the end where they tell me I cannot be accepted due to not being single. Why didn't they end it before i went through all the questioning? When I am single, I will not use this site."
While some dating sites aren't that picky about your status, those who are in the midst of separating should know that eHarmony wants you to wait until the divorce is final before you join.
Not so free
Jennifer, of Brooklyn, N.Y., says she's been burned by one of those free trial offers that suddenly turns into an expensive order for the product.
On November 9 I ordered a trial of Pura Silk from Natural Health Network," Jennifer said. "They advertised that I'd only be paying $3.95 for shipping and handling. I called the bank to see if they processed my order and the bank advised me that they are also charging me $89.95. I did not agree to pay nor did they even advertise that price. So immediately called them and asked them to cancel my order. They said there was nothing they can do since the order has already shipped."
Wow, that was fast. How could anyone expect Jennifer to receive, much less use her free trial in that amount of time. There was probably some fine print or check box which explained that Jennifer would be agreeing to a full order, but if she wasn't aware of it, that seems to be a problem. We suggest Jennifer lodge a complaint with New York Attorney General Eric Schneiderman's office.
Frustrating
Dean, of Los Angeles is booked on a Virgin America flight but needs to cancel it. Not an easy matter, he says.
"I have been trying to cancel my flight for the last five days," Dean told ConsumerAffairs.com. "The on-line system will not let you cancel a flight or send them an email. The number they give to call only leaves me on hold until I have to hang up. During my last five tries I have stayed on hold from 35 minutes to 80 minutes and still have not received a representative to cancel my flight. My flight is in Saturday and I have no idea what to do."
Dean needs to take a closer look at the Virgin America site. The top navigation bar has a "Manage Travel" tab. From there, he can click on "Cancel" and change or cancel his reservation. Of course, if Dean bought a super-discounted non-refundable ticket, he may be out of luck.
Can't win
We've heard repeatedly in recent months from rental car customers who declined to purchase the company's expensive damage insurance, only to be hit with a costly repair bill long after they turned in the car. Then we hear from Simon, of Jersey City, N.J., who says he wanted to buy the insurance at Dollar Rent-A-Car but couldn't.
"I rented a Chevrolet Suburban SUV on in August at Dollar Rent-A-Car Laguardia Airport," Simon said. At the time of rental, I clearly expressed my intention of buying damage waiver Insurance (CDW) for my car, but a Dollar staff from the front desk refused to sell me it. He told me it was New York State Law that when renting full size SUV you are not allowed to purchase CDW. He chose 'decline' on the rental form for me and made me sign below."
Wouldn't you know that when Simon returned the car, he backed over a spike and punctured a tire, costing $350. When he checked the Internet, he found no state law saying you cannot buy CDW for a full-sized SUV.
"I called Dollar customer service and they told me they only see my signature on the contract and wouldn't listen to me," Simon said. "However I think the contract was orally changed by one of their staff at the front desk, He added new terms to the contract which was fake. When someone wearing a Dollar T-shirt represents your company, you cannot say things like 'you shouldn't have believed him.'"
Not sure what recourse Simon's recourse is. It's a he said-he said situation.
---