---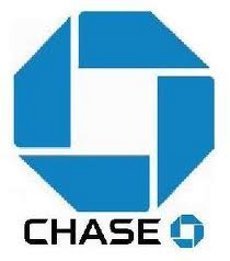 A lot of people have closed bank accounts in the last few weeks. So many, perhaps, that banks are getting a little defensive?
I went into the Chase Bank branch located inside of the Dominik's food store in Mundelein," Brian, of Hawthorn Woods, Ill., told ConsumerAffairs.com. I requested that my account be closed. After getting home and examining my receipt I noticed only a withdrawal. Upon calling customer service, I discovered that my account was never closed, leaving me open for monthly fees. I understand the banks are losing many customers these days, and for good reason."
Brian says he suspects the bank is doing this on purpose in an attempt to counter lost accounts. Probably not, but it just drives home the point that you need to be clear in your communication with you bank about what you want and, when you close an account, get some document verifying that.
No refund
Mary Anne, of Orlando, Fla., booked a suite at a Ramada Plaza last month for an outing with extended family. When two family members became ill and were unable to travel, Mary Ann said she attempted to cancel the reservation.
"Three days before the reservation, we spoke to the hotel and they informed us that they would not refund the money nor credit it toward future stays," Mary Anne said. "We were billed for $788 on Oct 31st. Ramada's corporate website states that by not cancelling or showing up, you will be billed for the first night ONLY. This was not the case and Ramada has been very difficult to deal with."
Ordinarily, any hotel will allow you to cancel a reservation up to a few hours before check in time. But many hotels now offer special rates and packages if you pre-pay. While they provide nice discounts off the price of a room, they're usually non-refundable. The fact that Mary Anne says she was told her money "would not be refunded" suggests she had prepaid for one of these packages. When booking a room, make sure you fully understand the terms you are agreeing to.
That sinking feeling
Very often a consumer will run into frustration when trying to convince a store that there is a problem with the merchandise they purchased.
"I bought a couch and love seat at Ashley Furniture in May 2010," Karla, of Mound, Minn., told ConsumerAffairs.com. "By November, I realized that when you sit on the love seat on either side, you roll into the middle. I have called numerous times."
Karla says the store personnel didn't just brush off her complaint. They responded, twice, by giving her new cushions, even though she explained that wouldn't do any good.
"Their service guy has come out and taken pictures and explained the problem to them, but they insist there is nothing wrong," Karla said. They finally, after approximately seven different tries at resolution, told me I could pick something different out. I went back to the showroom and either sat on almost every piece or looked at it and it is very apparent just by looking that they cave in in the center. I explained to a salesperson what I was doing and they tried to help me and went around the store sitting on all of them and were also very perplexed to find I was correct."
Despite finding Karla was correct, she says the store declined her request for a refund. She says she's taking the matter up with her state attorney general's office.
---