---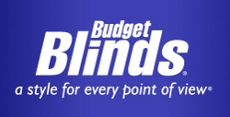 Bill, of Fort Collins, Colo., wants to remind consumers that there is a difference between a chain store and a franchise. As a Budget Blinds franchise owner, he responded to a number of recent complaints about service at various Budget Blinds locations.
"I think it is very important to understand that each Budget Blinds franchise is independently owned and operated," Bill told ConsumerAffairs.com. "It appears to me that these complaints encompass around 10 franchisees out of nearly 1,000. Our local business has grown and flourished as a result of word of mouth, and we have never once had a major complaint and every non-major issue has been resolved to our customer's satisfaction."
Bill asks that readers be specific when complaining about a store, always noting its location. Even if it's a chain store, a highly specific complaint could help the company isolate management problems at certain stores.
"I personally apologize if you have been mistreated by a Budget Blinds owner but if you move to my city I would love the opportunity to prove to you that the vast majority of us will exceed your expectations," Bill said.
That's fine, Bill, but one of the reasons consumers patronize franchises is that they expect the quality to be consistent from one outlet to another, just as a Big Mac at the McDonald's in Kileen is the same as the one in Swampscott. It's not the consumer's responsibility to keep track of which franchise outlet is which -- it's the franchisor who's responsible for enforcing conformity.
Banking advice
Dorothy, of Kingston Springs, Tenn., sounds like someone who has worked in the financial industry, but says she is just a Regions Bank customer who wants to set some other customers straight. She's responding to several consumers who complained Regions Bank hit them with overdraft fees, even though the charge that put them over was marked "pending."
"Understand 'pending' means the bank knows about it," Dorothy said. "If the bank knows about it and it isn't funds covered, that's hardly the banks fault. If you chose overdraft protection or not, at the time the bank knows about it they are either going to charge overdraft protection fee or NSF fee."
Fair enough, but for many struggling consumers living close to the margin, it's a challenging balancing act to pay bills on time and not get caught short.
"Being put into position to juggle funds is sad but a fact of today's life for many and yes, if you can't pay the bank fees you generate then maybe going cash only with no banking might even be the best option," Dorothy said. "I too have a problem with banks paying the largest first then bouncing the small items. But if the charge is 'pending,' the bank knows about it and you will be held responsible. It doesn't matter if it is Regions or any other bank."
What does the contract say?
Eric, of Shertz, Tex., said he recently moved into a new home and contracted with ADT to provide a security system.
"Mort is the sales rep that had me sign a contract to put in the security system," Eric told ConsumerAffairs.com. "I informed him that the system is for doors and windows. They installed the doors but not the windows. I was told they would come back but never did. I have been moved in for three weeks now and have attempted to call Mort but he would never return my calls. I have now called his boss Friday, who states I am legallly bound to my contract and they have billed me and stated I will need to give more money to continue the window installation. Mort had lied to his boss when I called and said he never informed me that the window installation was included."
Well, there seems to be a simple way to resolve this. Eric should look at what his contract states. Does it include window installation? If not, then he may be out of luck. Keep in mind, in case of a dispute it will be the contract that ultimately prevails. That's why consumers, before signing, should make sure it contains everything the salesman has promised.
Why car title loans are a bad idea
A cousin of the payday loan is the car title loan. That's where the lender holds the title to your vehicle for collateral on your loan. Latrisa, of Albany, Ga., reminds us of why car title loans are a bad idea.
"I had to pawn my car and before I could make the payment on my car, they came and picked my car up from my job," Latrisa said. "I had been in contact with them letting them know that I had the money to get my car. When I called to let them know I was coming to pick my car up, they informed me over the phone my car was sold."
Keep in mind, your car may be worth $2000 or more and you are only borrowing $500. The lender has every reason to hope you default and you shouldn't expect them to cut you any slack.
---