---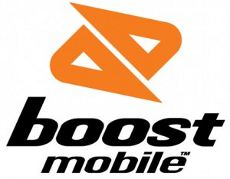 It's one thing when consumers complain about a product or service. It's quite another when someone who sells it agrees with them. That's the case of "J," (we're not going to use his name, we'd like him to keep his job) who says he works at a Radio Shack in New York, and has had it with Boost Mobile.
"After selling phones for the better part of three years, I have come to the conclusion that Boost Mobile, although a good price, it a complete waste of money," J told ConsumerAffairs.com. "Mainly because if you need help with your phone, expect to be on the phone trying to figure out their IVR. It will take you over a half of an hour to try to reach support. There is no button to hit for customer service. The options they give you are limited. They make you sit on the phone listening to how to program your phone, but at the end, they say sorry, cannot do it through the system, and to call back and request to speak to a live operator. How am I supposed to do that if they wont give me the option. It is a serious waste of my time as an associate, and a waste of my customers time for having to wait that long to speak to somebody."
For the sake of his customers, J says he refuses to sell another Boost phone.
Bought insurance without his knowledge
Kerri, of Alexander, Ark., says she was reviewing her husband's bank statement and noticed that Bank of America had been debiting $19 a month for the past two years for an accidental death insurance company.
"Last week my husband called them and demanded they stop debiting the account," Kerri said. "He was told he had 'signed up' for this insurance and they could not just cancel it. They agreed to send him a copy of the policy which was to include start date and a list of coverage."
Kerri says a week later he received a piece of paper in the mail from Bank of America that was not an insurance policy, but what appeared to be a sales pitch for Accidental Hospital Insurance, with a list of coverages.
"It's an enrollment form," Kerri said, "We did not ask for this. It also states that the coverage would begin once we signed the form and sent it back in. I held onto it, with absolutely no intentions of signing anything. One week later we received an 'activation form' from Bank of America reminding us that we had not signed the form, please return etc. I have no intention of signing this."
Meanwhile, Kerri says no one has been willing to help her have the debit removed. It sounds like her husband was enrolled in an insurance program without every applying. It may be time for her husband to contact the Arkansas Insurance Commission and let that office get to the bottom on it.
Make close inspection
Vince, of Oren, Utah, is another rental car customer who thinks he was wrongly charged for damage to a vehicle that someone else caused.
"Hertz wrongly charged my bank account $280.00 for something I did not do," Vince told ConsumerAffairs.com. "They claimed that I brought the rental car back with a tiny chip on the windshield. Yes,I did take the car back with the chip on the windshield; however the chip was already there on the windshield. My two boys pointed out to me when I brought the car home for our trip. When the agent and I inspected the exterior of the car before I took it home neither he nor I really inspected the front windshield the focus was mostly on the body of the car."
With all due respect to Vince, the whole purpose of an inspection is to find any damage. Consumers shouldn't expect the rental agent to point it out to them. And don't take a vehicle or drop it off without having an agent conduct a thorough inspection with you.
---