---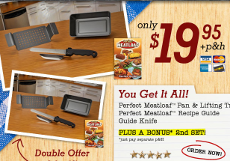 We hope you're not among those who'll be headed out Thanksgiving night to stock up on supposed bargains. But no matter when you begin your holiday shopping, there are plenty of potential traps to watch out for.
"Retailers are allowed to set their own rules on shipping and handling fees, but in some cases those rules lack clear disclosure and add unanticipated costs to consumers," said Barbara Anthony, the Undersecretary of the Massachusetts Office of Consumer Affairs and Business Regulation. "When holiday shopping, consumers need to do their homework and be aware of the rules. If a consumer does not like the shipping and handling terms, he or she should consider shopping elsewhere."
The Office of Consumer Affairs checked 50 retailers in the Bay State, mixing traditional department stores, online-only retailers, and television infomercial-style items. In reviewing the shipping and handling rules, the investigators identified six issues consumers should be aware of before making a purchase.
One box, two items, one larger shipping and handling fee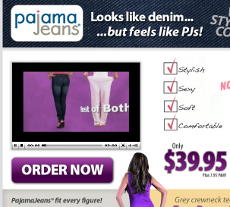 Traditionally, if you buy multiple items at one time through a retailer, your shipment should be subject to one charge. But not all companies work that way, and even if you order two of the exact same items, and they come in one box, the shipping and handling fee can be charged to both items.
If you order two pairs of Pajama Jeans, they will come in one box, but you will be charged the $7.95 shipping and handling fee twice, for each pair of pants you buy.
When "free" doesn't mean free

Many television advertisements include buy-one-get-one-free offers on the items being sold. But "free" isn't always free. In the case of Aluma Wallets, the "free" wallet is subject to a $4.99 shipping and handling fee.
The Perfect Meatloaf pan charges $7.95 for shipping the additional "free" item. Comfortisse Bra sells its items in a set of three, and consumers can order two more sets for free, but it charges $9.95 for shipping and handling on each of the three sets (nine bras in total).
In making such purchases, consumers should be aware that multiple shipping and handling fees can wipe out any perceived savings by buying the product in the first place.
Extra parts mean extra costs.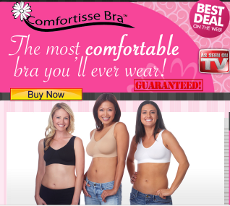 The NuWave Oven comes with a hefty $29.95 shipping and handling fee. The website offers additional parts to the oven, like a "Nuwave twister" and "party mixer" for free, but with additional shipping and handling fees.
The Ronco Six-Star Knife Set offers a lifetime guarantee on all its items and free replacements – with a $2.95 shipping and handling fee on each replacement.
How much is too much for shipping and handling?
In some cases, consumers cannot answer that question until it is too late, or the shipping and handling fee does not pop up until the last confirmation window on the website and is missed by the consumer.
Many online websites do not detail shipping and handling fees until after shipping or billing information is entered into the website, including Ninja Kitchen System 1100, a food processor. Know all the costs and fees associated with a product before providing your payment information.
Sometimes paying a little more will save. Sometimes paying a little less will save.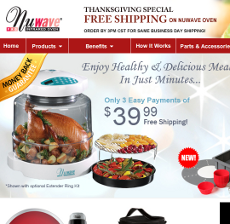 Some retailers, like Staples and REI, charge shipping and handling for smaller dollar-amount purchases. Staples charges $9.95 for purchases under $45 and REI charges $5.99 for purchases under $50. If you plan on buying $43 worth of products at Staples, buy a pack of pens for $2 to reach the $45 threshold and save on the shipping fees.
On the flip side, some retailers charge more as the purchase price increases. Crane and Co., and Bed, Bath and Beyond use those systems. Know what price levels trigger higher fees at those and similar retailers.
Returns might cost more than postage.
In some cases, retailers will charge a shipping and handling fee for accepting a return via mail, even if you are paying the postage. The North Face, for example, deducts $7 for a return through the mail. So, if you expect $50 back for a return, you will only get $43.
To avoid these fees, the Office of Consumer Affairs recommends consumers follow these tips:
Research shipping and handling fees online, or call the retailer to get the details;
Add up shipping and handling before completing a purchase;
Do not give payment information until you know what the fees are and you are certain you will buy the item;
Ask if there is shipping and handling on returns;
If you must make a return, and the retailer has a local location, take it back to the store, do not mail it back;
If possible, shop at brick-and-mortar stores, where there are no shipping and handling fees, or consider shopping at retailers that will ship an item to a local store with no shipping and handling fees.
---