---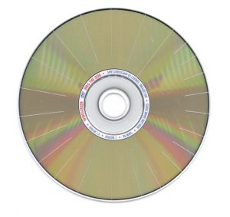 If you are a current or former Netflix subscriber, be on the lookout for an email that says you could receive compensation from a class action suit. This is one email that's not a scam.
The compensation is coming from Walmart. But it's not a lot of compensation. According to some estimates the average Netflix subscriber will get about $1.
The suit, which gained class status last January, claims Netflix and Walmart conspired to monopolize the DVD rental market. The suit, filed in 2009, claims Netflix and Walmart entered into an "unlawful market allocation agreement" in 2005, designed to neutralize Blockbuster's entry into the online DVD rental market the previous year.
The catalyst was Walmart's decision in 2005 to get out of the DVD-rental-by-mail business and refer customers to Netflix.
According to the plaintiffs, the agreement provided that Walmart would stop offering rental DVDs online, and Netflix would stop selling them. This arrangement was intended to reduce downward pricing pressure in the marketplace, prosecutors charged.
An expensive dinner
The scheme allegedly began in January 2005, when the companies' respective CEOs met for dinner to ponder ways to reduce competition in the online DVD market. Walmart has agreed to a $40 million settlement, which still must win approval from the courts, which will rule by March 2012.
After attorney's fees, consumers stand to share just $19 million. Consumers are free to opt out of the settlement, but must notify the court of their intentions by February 14, 2012. The number of consumers in the settlement will determine the amount each person receives.
Netflix, meanwhile, says it will not settle and contends it did nothing wrong.
---