---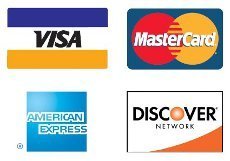 How closely do you review your credit card bills before paying them? If you don't look closely, you could be paying bogus charges month after month without realizing it.
"We didn't sign up for anything and have had monthly charges of $27.95 to $35.95 from MPQ Privacy Matters since September 2009, ever since we opened up our business credit card," Kim of Dallas told ConsumerAffairs.com. "We have no idea how it appeared. Since we do large amounts of business expenses on our credit card we didn't notice it until November 2011."
Suzy of Los Angeles, has been a big fan of Netflix since 2006 and two years ago, purchased a six-month subscription for her elderly parents.
"I only just found out yesterday that the six-month gift subscription that I thought ended after the time I agreed to pay for, has been charging my credit card every month for over two years," Suzy said.
Richard, of Castroville, Calif., gave his credit card information to set up an account on MyLife.com.
"I saw on their site that seven females were looking for me," Richard said. "Hope springing eternal, I took the bait and signed up for an account, which would be billed monthly if I did not cancel. I knew none of these females, who suspiciously were all in their 20's and attractive. I called and cancelled the service after taking a look. I just looked at my credit card statements and saw that they have been charging me $21.95/month ever since."
Why do so many consumers miss seeing these charges for months? If you have dozens of purchases each month, they might not jump out. Also, now that more people receive and pay their bills online, they don't always look closely.
The lesson that Kim, Suzy and Richard have all learned is that you have to read your credit card bill carefully each and every month.
---