---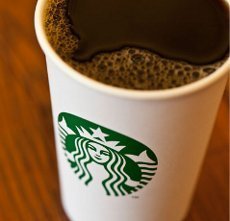 If you've purchased bags of coffee from Starbucks in less than one-pound quantities, you've probably been charged more than you thought.
The Massachusetts Department of Consumer Affairs and Business Regulation found that Starbucks stores in the Bay State routinely tacked on a $1.50 fee to the price of the coffee when customers bought less than one pound.
The fee only affected customers who bought Starbucks coffee in packages to take home. It was not assessed on coffee served by the cup.
The fee is not the issue, state officials say. It's the fact that the fee is not disclosed. It doesn't even appear on the customer's receipt. Barbara Anthony, who heads up Massachusetts' Consumer Affairs division, says any store can charge an additional fee, as long as it's disclosed to the consumer.
Officials said an estimated 75,000 consumers paid the fee, and that it appeared to be a Starbucks policy nationwide. Starbucks agreed to stop charging the fee and is paying a $1,575 fine to the state of Massachusetts.
The $1.50 fee was uncovered when agents of the Massachusetts Division of Standards conducted a routine price survey. They found the fee being charged in Starbucks stores in Auburn, Andover, Bedford, Boston, Brookline, Chestnut Hill, Chicopee, Concord, Dedham, Framingham, Holyoke and Reading.
---