---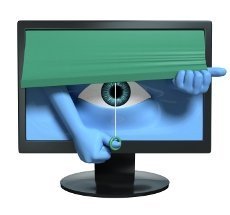 As shoppers browse through stores in the Short Pump Town Center in Richmond, Va., and Promenade Temecula in Temecula, Calif., this holiday season, someone will be looking over their shoulders, and it's not Santa Claus.
The malls are using a new system to track the movement of shoppers through the malls by following a signal given off by their cell phones.
The malls say it's perfectly harmless. It's just a way to gather data on shopping habits. The technology will record when a customer enters a store, how long they stay, and where they go next.
"I understand from a marketing standpoint, but I rather not have them watching me," shopper Ethel Mezger told the Richmond Times-Dispatch.
But mall officials say shoppers have nothing to worry about. In a statement, the owners of the Richmond mall, Forest City Commercial Management, said all shoppers will be anonymous and have nothing to worry about in terms of privacy.
Footpath
The system is known as Footpath Technology. It tracks the unique identification numbers assigned to mobile devices and will show shoppers as dots, never listing them by name. The company says it will use the data to "improve the shopping experience" for consumers.
The malls have posted statements on directory kiosks explaining the tracking system. Shoppers who do not want to be tracked can opt out by turning off their cell phones while in the mall.
The British company that manufactures the system, Path Intelligence, insists it does not invade shoppers' privacy.
"Our FootPath system detects transmissions from mobile phones and locates those mobile phones in 3D space. At no time do we intercept any personal information and that includes mobile phone numbers. At all times shoppers remain anonymous to us," the company says on its Web site.
"Path Intelligence does not collect or store information about customers that allows for the identification of individuals."
What to do
Don't want to be shadowed? There's a simple solution -- turn off your phone.
Privacy experts point out, however, that this kind of tracking is far less personal than the online tracking that many of us submit to everyday -- cookies that record our browsing history, mail programs that serve ads based on the content of our emails and online merchants who store and often share information about us.
---