---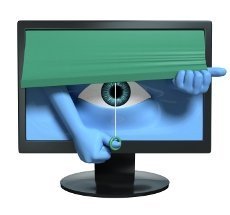 Forest City Commercial Management, which operates shopping malls in Richmond, Va., and Temecula, Calif., has shelved a controversial plan to track shoppers' movements by following their cell phone signals.
The company reversed itself after Sen. Charles Schumer (D-NY) expressed concerns about the system, developed by a British firm called Path Intelligence. It also appeared to create a backlash among consumers who objected to being tracked.
"How about this? We're having our privacy invaded by shopping malls that take our money," said Joseph, who posted his comments on ConsumerAffairs.com's story Friday about the tracking system.
"A shopper's personal cell phone should not be used by a third party as a tracking device by retailers who are seeking to determine holiday shopping patterns," said Schumer. "Personal cell phones are just that – personal. If retailers want to tap into your phone to see what your shopping patterns are, they can ask you for your permission to do so. It shouldn't be up to the consumer to turn their cell phone off when they walk into the mall to ensure they aren't being virtually tailed."
Used in Europe and Australia
FootPath technology, manufactured by Path Intelligence, allows retailers and malls to set up antennas to track cell phones through an identification number that is unique to that phone. While the technology is already in place in malls in Europe and Australia, it has never before been used in the United States.
Path Intelligence insists that shoppers' information is kept anonymous and that consumers who don't want to be tracked can turn off their personal cell phones when they enter the mall or a retailer.
Schumer argued that if the tracking system and the phone company were hacked it could compromise personal information on shoppers' cell phones and that requiring someone to shut off their phones in order not to be tracked is an unacceptable option, particularly when a Christmas shopping trip to the mall can lasts hours.
Working on 'enhancements'
Forest City issued a statement saying it conducted a test of the system on Black Friday and will analyze the data. However, in deference to Schumer's concerns, the company said it has temporarily turned the system off at Richmond's Short Pump Town Center and Temacula's Promenade Temacula. It said it would work with the technology developer on "possible enhancements."
Schumer said the system should not be used unless shoppers have another way of opting out, other than turning off their cell phones. In a letter to Path Intelligence CEO Sharon Biggar, Schumer urged the company to obtain the explicit consent of shoppers' through an opt-in policy in order to protect their privacy.
In a separate letter, Schumer also called on FTC Chairman Jon Leibowitz to examine how this new technology fits in with existing consumer privacy regulations.
Schumer noted that requiring consumers to opt-out by turning off their phones would be unduly burdensome for shoppers who rely on cell phones to communicate with one another and with their family, and that shoppers should not be forced to make a choice between having personal cell phones tracked by a third party and staying in touch with family.
"To add insult to injury, this company says the only way to opt-out is to turn off your phone," Schumer said. "But shoppers shouldn't have to turn off their phones just to protect their privacy, and asking parents or children to turn off their phones when they rely on them to stay connected is simply unacceptable."
---