---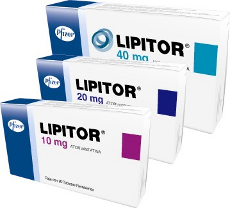 Lipitor, one of the most successful drugs in pharmaceutical history went generic today, meaning other manufacturers can begin making and selling the drug.
When Pfizer introduced the cholesterol-lowering drug in 1996, Zocor and Pravachol were already firmly entrenched as a treatment for high cholesterol. But Lipitor quickly gained market share and went on to earn billions for Pfizer.
Starting today, U.S.-based Watson Pharmaceuticals began shipping its generic version of Lipitor, a statin whose generic description is atorvastatin calcium tablets. Under the terms of the exclusive supply and distribution agreement, Pfizer manufactures and supplies Watson with all dosage strengths of the authorized generic product.
Watson said it will market and distribute the product in the United States, with Pfizer receiving a share of the net sales from Watson's sales of the product. The agreement runs until November 30, 2016. Other terms of the agreement have not been disclosed.
Pfizer will continue to market Lipitor as a brand name drug, but will probably seen declining sales as more consumers switch to the generic.
For the most recent twelve months ending September 30, 2011, Lipitor had sales of approximately $7.8 billion, according to IMS Health data.
Some complaints
Despite Lipitor's popularity, it has produced a few consumer complaints over the years. Cheryl, of Fostoria, Ohio, said she experienced severe pain in her legs a week after beginning the drug.
"One week after starting on Lipitor I was hospitalized with a stroke," Barbara, of Pagosa Springs, Colo., told ConsumerAffairs.com. "Strange coincidence? Not on your life."
A 2007 study found that stroke survivors who took a high dosage of Lipitor had an increased risk of stroke from bleeding in the brain, also known as hemorrhagic stroke. But most medical experts concluded that the benefits of the drug outweighed the risks.
All statins carry some risk of causing muscle pain and possible liver damage, which is why doctors are supposed to carefully monitor patients' response to the drugs with periodic blood tests and other evaluations.
While patients currently taking Lipitor can save some money by switching to the generic, it remains to be seen how much the savings will be, since Pfizer will continue to receive a share of the profits for another four years.
---