---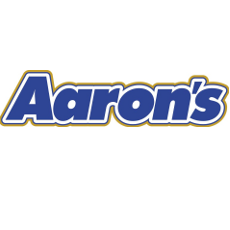 An Atlanta law firm has filed a class action lawsuit against Aaron's, Inc., taking issue with the leasing practices at the rent-to-own company's 1,900 stores.
Aaron's leases furniture, appliances, and electronics to consumers usually with the promise that, after a certain number of payments have been successfully completed, the consumer will own the items.
But the lawsuit filed by Webb, Klase & Lemond, LLC alleges that Aaron's has breached its lease agreements by refusing to provide pay-off information to consumers and through other improper practices.
The suit charges that the company has used unfair business practices, false advertising, and misrepresentations to induce customers to enter lease agreements that are not as favorable for the consumer as represented. The claims also include unjust enrichment.
Usury laws
According to the suit, Aaron's rent-to-own business model is in reality the extension of credit through consumer loans disguised as leases for the purchase of goods.
The suit alleges that the difference between the market value of the goods and the total amount of payments made by a consumer constitutes interest. State usury laws, such as the civil and criminal usury statutes in Georgia, impose a cap on the amount of interest that may be charged by a lender. The suit alleges that Aaron's repeatedly violates these laws.
Further, the suit alleges that Aaron's deceptively markets its well-known offer of "120-days same as cash."
According to the complaint, this offer purports to allow consumers to buy their furniture, appliances, or electronics from Aaron's for their market value so long as the consumer pays in full within four months.
The deception, as alleged in the suit, is that Aaron's regularly and proactively attempts to prevent consumers from taking advantage of the 120-day offer by failing to provide them with their outstanding balance or pay-off amount in a timely and appropriate manner.
---