---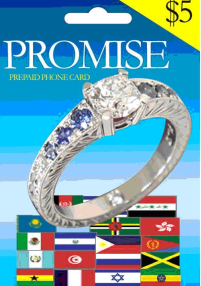 Believe it or not, not everyone has a cell phone. And when you need to make an international call, sometimes your cell phone just won't get it done.
That's one of the reasons consumers purchase prepaid calling cards, which admittedly were much more common in the days before cell phones became mainstream. But a lot of consumers who buy these cards report problems.
"The calling cards are ripping people off," Akilah, of Camden, N.J., told ConsumerAffairs.com.
"As soon as your call connects, it disconnects and your balance is zero. When calling the customer service department, they tell you to allow two hours and your time will be put back on your card. That's a lie! I've been robbed for over $52 this month alone. I know other people that this has happened to."
Fiona, of Livermore, Calif., says she has also experienced calling cards that don't work. She said she had problems with two different companies and neither, she said, was helpful.
"They are not willing to correct the error or refund my money or at least replace it to a better card," Fiona said. "They both said to me that there's is nothing they can do or help me. This is very wrong, they took my money and gave me bad products."
Illinois complaints
In Illinois, state Attorney General Lisa Madigan has heard similar complaints from her constituents. She has filed lawsuits against Chicago- and California-based companies for marketing prepaid calling cards to consumers, particularly to immigrant communities, that offer up to 50 percent fewer minutes than advertised and are riddled with hidden usage fees.
"Consumers need to read the fine print on prepaid calling cards," Attorney General Madigan said. "Their advertising is extremely misleading about the actual number of minutes offered, and they're loaded with hidden fees that make their value questionable at best."
The suits were filed against Nobel Tel LLC and NTI Inc., a Chicago company. Madigan said the companies targeted marketing at immigrant consumers seeking to make international calls.
In the suit against NTI, Madigan alleges the company's prepaid cards provided an average of 50 percent fewer actual minutes of talk time than the total time advertised. The company sells cards at neighborhood convenience and telecommunication stores in the Chicago area.
She also says the cards, marketed through Illinois retailers, are riddled with hidden fees – from hang-up fees to daily usage charges. Madigan's investigation revealed that some cards misrepresented the actual amount of call time available.
Units, rather than minutes
The cards' packaging referred to "units" of time as opposed to actual minutes, where one "unit" represented only a portion of a minute of international talk time.
Madigan is asking the court to prohibit the companies from selling, manufacturing, distributing or marketing prepaid calling cards in Illinois, obtain restitution for affected consumers and impose civil penalties on the defendants for the allegations laid out in each of the complaints.
---