---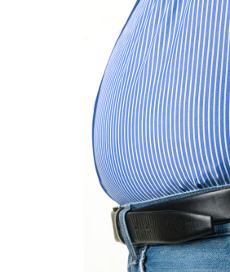 The airwaves are filled with commercials for diets that promise results. Since those promises come from companies trying to sell a diet product, you tend to take those claims with a grain of salt.
But when the prestigious New England Journal of Medicine publishes an article on a successful method to lose weight and keep it off, you tend to pay attention. Just such an article is in the latest issue.
Researchers at Johns Hopkins say they found that obese patients enrolled in a weight-loss program delivered over the phone by health coaches and with website and physician support lost weight and kept it off for two years. The program was just as effective as another weight-loss program that involved in-person coaching sessions.
A 40 percent success rate
Roughly 40 percent of obese patients enrolled in each of the two weight-loss programs lost at least five percent of their body weight, an amount associated with real health benefits such as lower blood pressure, lower cholesterol and better diabetes control, the researchers say.
"Until now, doctors had no proven strategy to help their patients lose weight and keep it off. Now, we have two programs that work," said study leader Lawrence J. Appel, M.D., M.P.H., a professor of medicine and director of the Welch Center for Prevention, Epidemiology and Clinical Research at the Johns Hopkins University School of Medicine and the Bloomberg School of Public Health.
You won't find such a weight loss program in the frozen food section of your local supermarket, however. And when it does become commercially available, it probably won't be cheap, since it requires hands-on participation of health professionals.
Why it works
The may be several reasons it's effective, says Appel. Frequent counseling (by phone or in person), physician support and an interactive website with tools to track weight and provide regular feedback by email are the main factors.
Patients were encouraged to sign in at least weekly to the program's website to track their weight and to learn how to reduce it. If patients didn't log in for more than a week, they got automated reminders. If they were out of touch for too long, patients got phone calls from their coaches and letters from their doctors.
---