---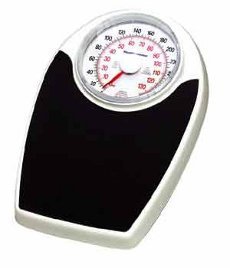 How you spend the Thanksgiving holiday could set the tone for the entire holiday season, and determine whether you remain healthy or escalate unhealthy habits.
Donna Mehrle, a registered dietitian at the the University of Missouri (MU) says it's important for families to maintain healthy diet and exercise habits during the holiday season because a pound put on during the holidays may be a pound you never lose. And it all begins with Thanksgiving.
"People can continue their healthy habits by being aware of their food choices at the Thanksgiving table and identifying time commitments that may interrupt their regular exercise schedules," Mehrle said. "Choosing different ways to socialize can be a great strategy. Playing a game of flag football or participating in a 5K race as a family, rather than having another big dinner or TV marathon, are enjoyable ways to incorporate physical activity on Thanksgiving Day."
Motivation
But how do you motivate yourself, especially when there are so many food temptations around? Mehrle says people should remember how they feel when they eat healthy foods and are physically active, so they're more likely to continue those behaviors when holiday stress and cold weather offer convenient excuses. Feeling better is a great motivator, she says.
MU nutrition experts offer additional tips for a healthier Thanksgiving:
Eat healthily throughout the day and have a small, high-protein snack such as an apple with peanut butter, a hardboiled egg or yogurt, so you're not overly hungry when you arrive for dinner.
Make simple swaps such as whole-wheat bread rather than white, brown or wild rice rather than white, or a yogurt parfait instead of another piece of pie.
Enjoy some of your favorite seasonal treats, but use a small plate to control portion sizes.
If you do overindulge, try to maintain perspective. One day of overeating won't make you gain weight, so plan to get back on track with healthy eating and regular exercise the next day.
---