---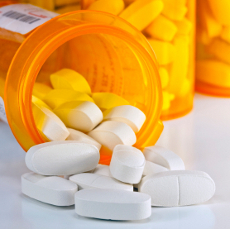 America, it turns out, has a shortage of some prescription drugs. At a Congressional hearing in September, doctors complained they were unable to find what used to be fairly common cancer drugs.
For many consumers, this doesn't come as news. For years, thyroid patients taking a drug called Armour Thyroid have complained about a shortage.
"I was told today that I would no longer be able to get my prescription of Armour Thyroid filled due to a shortage in the product," Catherine, of Farmersville, Texas, told ConsumerAffairs.com in 2009. "How can a company have a shortage of a product that millions of Americans depend on for their very lives? My mother passed away when I was 15 from an untreated thyroid problem. I myself have already had a heart attack due to complications from my thyroid."
Not enough pig thyroid?
Forest Laboratories, the company that makes Armour Thyroid, reported in 2009 that it was having a hard time finding the active ingredients in the drug. Armour Thyroid is a "natural" hormone replacement therapy because the thyroid glands are collected from pigs. The thyroids are processed, dried, powdered, and compounded to produce Armour Thyroid tablets.
While the drug supply appears to be adequate today, consumers who take it say it has been reformulated and does not achieve the same positive results it once did.
"Original Armour Thyroid was the only thyroid medication I have been able to tolerate," Linda, of Walnut Creek, Calif., reported last month. "I feel awful on the reformulated version. I can't tolerate any thyroid medications. The best and the only one I could tolerate was the original Armour Thyroid I feel generally awful and cannot find a medication to get enough thyroid support without side effects - different side effects for different medications. Please bring back the original medication!"
Executive order
President Obama, meanwhile, has issued an executive order, instructing the Food and Drug Administration (FDA) and Justice Department to take action to prevent drug shortages. Rep. Rosa DeLauro (D-CT) applauded the move, noting that drug shortages have tripled over the last five years.
"We know that nearly half of these shortages are because of problems at manufacturing facilities which fail to meet FDA safety and quality standards to ensure that Americans have access to safe, effective, and affordable medicines, DeLauro said. "The industry must step up to meet these standards, and we must invest in staff and technology at the FDA so the agency can work with industry to resolve manufacturing problems in a timely manner."
But DeLauro's colleague, Rep. Joe Pitts (R-PA), chairman of the House Energy and Commerce Health Subcommittee, says the reasons for the shortage are not clearcut and the president's action was hasty.
"The issue is complex and witnesses, including Health and Human Services (HHS), testified at our hearing that there are multiple causes and as a result, it will require multiple solutions," Pitts said.
---