---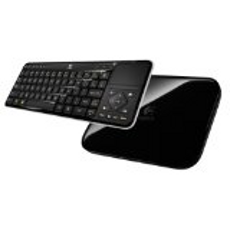 There's a lot of buzz about Google TV's second edition, due out later this month, but whatever the new features may be, one of the venture's original partners won't be along for the ride this time.
Logitech says its Revue product was "a mistake of implementation of a gigantic nature." The company plans to let inventory run out and will not produce a follow-up product, Logitech's new CEO told an investor conference this week.
Guerrino De Luca called the Revue "a beta product" that should not have been rolled out the way it was and said it had "cost us dearly."
Yes, and it cost a lot of consumers dearly too. Those who paid $300 for the set-top device trusted in the Google gods to deliver something completely different, even though no one seemed to know exactly what that might be.
De Luca seemed to find no irony in trashing the product to his investors while blithely assuring them the company would continue selling the Revue, unsatisfactory though it is, until the shelves were bare.
Customer loyalty only goes one way, apparently.
De Luca has been on a tear about Google TV for quite awhile. In July, he complained that customers were returning the Revue box faster than stores could sell them but blamed the problem on Google, saying Google TV had "not yet fully delivered."
No one seems to know quite what to expect in the next generation of TVs, including the companies planning to manufacture them. Google and Microsoft have already stumbled badly while Apple and Sony, among others, are preparing their inaugural offerings.
There's speculation that Apple TV will exemplify the Steve Jobs model of wrapping numerous functions, modalities and so forth into one elegant package, all operated with a single remote. So far, there's no firm release date.
---