---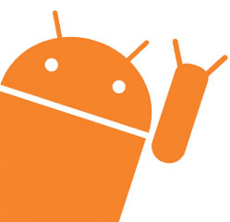 The competition between Google and Apple, two behemoths of the consumer technology world, continues to ratchet upward with the introduction of Google Music.
Google Music allows users to buy music through the Android Market, taking direct aim at Apple's music service, iTunes. Google says the idea is to allow consumers to access their music collections easily from any device.
However, while Apple and Google portray themselves as dueling innovators out to save you time and money, it's streaming services like Spotify that may actually offer the best deal -- meaning the most music with the least restrictions at the lowest cost.
Spotify offers millions of titles that you can stream through your computer, smartphone, iPod or other device. Prices range from free to $9.99 per month for unlimited listening with extended audio fidelity.
Google says its new store offers more than 13 million tracks from artists on Universal Music Group, Sony Music Entertainment, EMI, and the global independent rights agency Merlin as well as over 1,000 prominent independent labels including Merge Records, Warp Records, Matador Records, XL Recordings and Naxos.

At the store, consumers will purchase individual songs or entire albums using their computers or mobile Android devices. The music will be added to the user's Google Music library, where it can be accessed from other devices.
In addition, Google said users who buy music will have the ability to share a free full play of a purchased song with thour friends on Google+, the company's social networking site. Critics might say that Google has now completed the transition to full-scale corporatespeak by inviting you to promote its other products while claiming that as a consumer benefit.
Free music downloads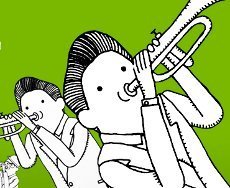 To celebrate the launch, Google said it is providing some music for free. The downloads include: song from a never-before-released live concert album from the Rolling Stones, recorded in 1973
A live recording of "Every Teardrop Is A Waterfall," by Coldplay
Busta Rhymes's first single from his upcoming album, "Why Stop Now"
Shakira's live EP from her recent concert in Paris and her new studio single, "Je L'Aime à Mourir"
Pearl Jam's live album of its 9/11/11 concert in Toronto
Two live albums from the Dave Matthews Band
Tiesto's new mix "What Can We Do"

Google says any artist who has all the necessary rights can distribute his or her own music on its platform, and use the artist hub interface to build an artist page, upload original tracks, set prices and sell content directly to fans—essentially becoming the manager of their own far-reaching music store.
---