---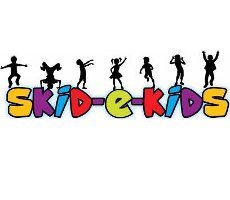 The operator of www.skidekids.com, a website that advertises itself as the "Facebook and Myspace for Kids," has agreed to settle Federal Trade Commission charges that he collected personal information from approximately 5,600 children without obtaining prior parental consent, in violation of the Commission's Children's Online Privacy Protection Act ("COPPA") Rule.
The FTC's complaint also charges the operator, Jones O. Godwin, with making deceptive claims in Skid-e-kids' privacy policy about the site's information collection practices. The proposed settlement will bar future violations of COPPA and misrepresentations about the collection, use and disclosure of children's information.
COPPA Rule
The FTC's COPPA Rule requires that website operators notify parents and obtain their consent before they collect, use or disclose personal information from children under 13. The Rule also requires that website operators post a privacy policy that is clear, understandable and complete.

According to the FTC, Skid-e-kids is a social networking site targeted at children ages 7-14 that allows them to register, create and update profile information, create public posts, upload pictures and videos, and "friend" and send messages to other Skid-e-kids members.
The FTC alleges that the Skid-e-kids' online privacy policy claimed that the site "requires child users to provide a parent's valid email address in order to register on the website. We use this information to send the parent a message that can be used to activate the Skid-e-kids account, to notify the parent about our privacy practices, to send the parent communications either about the parent's and child's Skid-e-kids accounts or about features of our Web site . . ."
But the complaint alleges that the defendant registered children on the website without collecting a parent's email address or obtaining permission for their children to participate.
Children who registered were able to provide personal information, including their date of birth, email address, first and last name, and city. In addition to violating the COPPA Rule by collecting kids' personal information without parental permission, the FTC alleged that the Skid-e-kids' false privacy policy claims violated the FTC Act.
In addition to barring future violations of COPPA and misrepresentations about the collection and use of children's information, the settlement order also requires Godwin to destroy information he collected from children in violation of the Rule, and, for a period of time, link to online educational material and retain an online privacy professional or join a Commission-approved safe harbor program to oversee any COPPA-covered website he may run.
---