---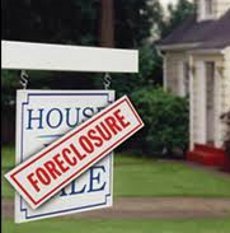 Americans are still losing their homes to foreclosure, and the pace increased last month, according to a report by the foreclosure marketing firm RealtyTrac.
The company counted 230,678 foreclosure activities in October – everything from notices of default to auctions or bank repossessions. It's a seven percent jump over the previous month and the largest number in seven months.
The only bright spot is the comparison with October 2010. A year ago, there were lots more foreclosure activities – 31 percent more to be exact.
While most of the early foreclosures were related to subprime mortgages, many of the newest relate to the economy, and homeowners losing their income. David, of Hamilton, Ala., is a prime example.
"I lost my job, fell behind on my payments, got another job and started making more than my usual mortgage payment," David told ConsumerAffairs.com. "I did this for over half a year and all checks were cashed. In Oct. 2010 Bank of America notified me that I qualified for a modification. I signed and notarized all papers and was told to begin making the modified payment, which I did till June 2011 when my check was sent back and I was informed that I owed a large amount and I was in foreclosure."
Connecticut steps in as mediator
This kind of disconnect between mortgage servicer and homeowner has been a constant in the modification process, pushed by the federal government in early 2009. Trying to eliminate this confusion and frustration, one state – Connecticut – is holding an event next week where distressed homeowners in the state can meet face to face with representatives of their mortgage companies.
"I encourage any homeowner who is struggling to keep up with their mortgage to take this opportunity to sit down with their lender and explore their options," said Connecticut Governor Daniel Malloy. "Our hope is that anyone who is at risk of foreclosure will receive the information they need to get back on track."
Connecticut Attorney General Jepsen said the Nov. 15 event is a response to the many Connecticut residents who have complained that they are frustrated with the lack of communication, lost paperwork and other customer service issues involved with their loans.
Ending the run-around
"We are working with the banks to make sure those issues are addressed," Jepsen said.
Among the banks sending representatives are: Bank of America; Citibank, NA; GMAC Mortgage, LLC; HSBC National Bank USA; JPMorgan Chase & Co.; First Niagara Bank; McCue Mortgage; People's United Bank; Webster Bank, NA and Wells Fargo Bank, NA.
The mortgage assistance forum is scheduled from 10 a.m. to 7 p.m. at the Connecticut Convention Center, 100 Columbus Boulevard in Hartford.
---