---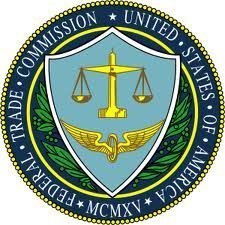 Working from home sounds great but it's not as easy as paying a few hundred dollars for a kit that supposedly provides everything you need to set up a thriving business that you can operate while comfortably seated in your pajamas.
Tens of thousands of consumers are defrauded every year by schemes that promise an easy road to riches, or at least prosperity, through work-at-home schemes and "business opportunities."
Hoping to at least even the odds a bit, the Federal Trade Commission has approved changes to its Business Opportunity Rule that will ensure that consumers have the information they need when considering buying a work-at-home program or any other business opportunity.
The changes simplify the disclosures that business opportunity sellers must provide to prospective buyers. The simplified disclosures will help prospective purchasers assess the risks of buying a business opportunity, while minimizing compliance burdens on businesses.
In addition, the rule, which will be effective on March 1, 2012, applies to business opportunities previously covered as well as work-at-home offers such as envelope stuffing and craft assembly opportunities.
The final rule requires business opportunity sellers to give consumers specific information to help them evaluate a business opportunity. Sellers must disclose five key items of information in a simple, one-page document:
the seller's identifying information;
whether the seller makes a claim about the purchaser's likely earnings (and, if the seller checks the "yes" box, the seller must provide information supporting any such claims);
whether the seller, its affiliates or key personnel have been involved in certain legal actions (and, if yes, a separate list of those actions);
whether the seller has a cancellation or refund policy (and, if yes, a separate document stating the material terms of such policies); and
a list of persons who bought the business opportunity within the previous three years.
Misrepresentations and omissions are prohibited, and for sales conducted in languages other than English, all disclosures must be provided in the language in which the sale is conducted.
Consumers should use the disclosure document and supplementary information to fact-check sellers' sales pitches.
This information will be helpful to consumers like Teresa Yeast, a stay-at-home mother who purchased a craft-assembly work-at-home program from a company called Darling Angel Pin Creations.
The FTC filed a law enforcement action against that company in February 2010 for allegedly claiming that consumers could make hundreds of dollars assembling angel pins at home.
"It's important to be skeptical and to be cautionary when you're approached with ... a business opportunity," Mrs. Yeast said. "I saw an opportunity that looked great, and took it. They took my money."
---