---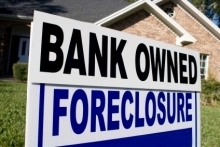 From the reports filed by distressed homeowners, it's clear that many foreclosures over the last few years might not have been necessary.
For example, Miranda, of Eugene, Ore., reports that she called her mortgage company, Bank of America, when she knew she was going to be late on a payment. Miranda said she was receiving the money to make the payment, it was just that she wouldn't be able to make it on time.
"I was advised that I was pre-approved for a mortgage modification program, but wouldn't qualify until I missed two payments," Miranda told ConsumerAffairs.com.
Didn't really need a modification
So even though she could afford to pay her mortgage, Miranda followed the bank's advice, was late on a payment, and was invited to apply for the modification program.
"By the time I was eventually denied for the program, it had been two months and it was the day after they sent my mortgage into foreclosure," Miranda said.
Miranda's, and as many as four million other foreclosures, may receive independent reviews under enforcement actions by the Office of the Comptroller of the Currency (OCC) and Office of Thrift Supervision.
So far, the OCC says 14 large mortgage servicers have been required to correct deficiencies in their servicing and foreclosure processes and to engage independent firms to conduct a multi-faceted independent review of foreclosure actions that occurred in 2009 and 2010.
Independent review
Independent consultants have the job of evaluating whether borrowers suffered financial injury through errors, misrepresentations, or other deficiencies in foreclosure practices and determining appropriate remedies for those customers.
Where a borrower suffered financial injury as a result of these practices, the consent orders require remediation to be provided.
"The independent foreclosure review is a significant component of the mortgage servicers' compliance with our enforcement actions," said acting Comptroller of the Currency John Walsh. "These requirements help ensure that the servicers provide appropriate compensation to borrowers who suffered financial harm as a result of improper practices identified in our enforcement actions."
Watch for a letter
If you are one of the eligible homeowners, be on the lookout for a letter from your mortgage company that will explain how you can request a review of your case.
If you don't receive a letter but feel you qualify for such a review, the OCC has set up a special website where you can get more information about the process.
From the many reports received by ConsumerAffairs.com over the last three years, it is clear that many homeowners believed they were following the rules and providing needed documentation for a modification when they suddenly learned their homes were about to be sold at foreclosure.
---